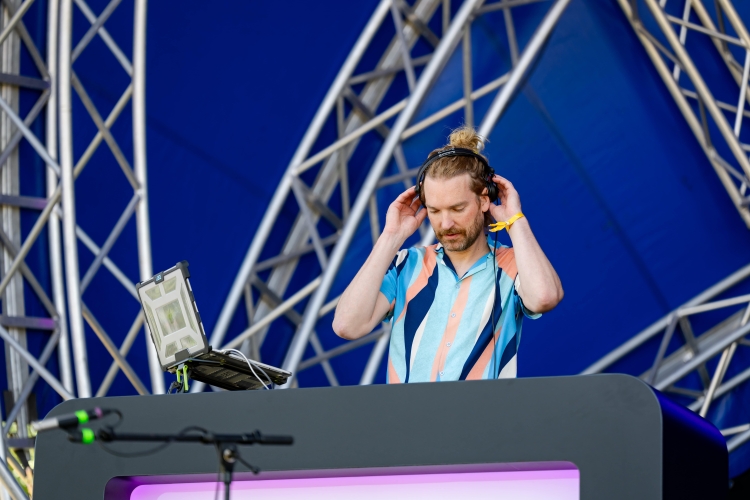 Mr. Smit is the virtuoso of setting the perfect musical stage for every occasion. His sonic prowess graces corporate gatherings, enchanting weddings, dazzling fashion shows, vibrant bars, and colossal 20,000-strong events, effortlessly adapting his groove to any setting. What's more, Mr. Smit orchestrates seamless symphonies by harmonizing with other musical talents – be it the soulful saxophonist, the enchanting violinist, the electrifying MC, or the rhythmic drummer – resulting in a crescendo of brilliance.
With a legacy spanning over 15 years and a portfolio boasting a thousand engagements, Mr. Smit commands reverence. Noteworthy titans such as Tommy Hilfiger, Ralph Lauren, Ford, Nestlé, Philips, and the eminent financial institutions ING and ABN-Amro are part of his impressive clientele.
From the electrifying arena of Amsterdam's Olympic Stadium (a roaring 20,000-strong crowd) to the illustrious Museum Square igniting a memorable New Year's Eve in 2016, from the iconic Adam Tower kindling another dazzling New Year's Eve in 2017 to the prestigious Ziggo Dome hosting a post-Drake extravaganza, Mr. Smit's stage is transcendent. He's enchanted distinguished locales like the Heineken Brewery, Artis Zoo, Okura Hotel, Hotel Arena, Panama, Escape, and the legendary Harbour Club in Amsterdam. His sonic prowess resonates beyond borders, captivating summer gatherings in Ibiza, Barcelona, Munich, London, and even the resplendent EXPO 2017 in Astana, Kazakhstan.
In essence, Mr. Smit commands the global DJ stage. His playlist prowess knows no bounds, ensuring the perfect melodic journey for any audience, leaving them spellbound and craving for more.