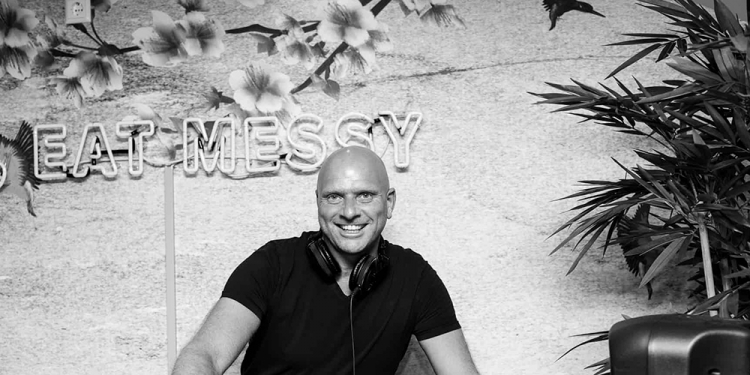 1 DJ

3 uur

Groovy, Soulful, Deep House, House, Disco, Lounge & Nu-disco
Think of a Dj who knows how to bring on something extra!  Whether it's a Beachparty, Wedding, Dinner party, Festival, Private- or Corporate Event, or just a Party, it's always a party with Dirk Schot!
Throughout his youth, every spare minute went out to make music or hang out in one of the famous record stores in Amsterdam. For that reason, it came as no surprise that Dirk Schot started his career as a DJ at the early age of sixteen at a nightclub in Volendam. His inspiration for DJing was also fuelled by listening to Radio Decibel.
After years of experience, Dirk Schot now plays a wide range of varied musical styles including; Groovy, Soulful, Deep House, House, Disco, Lounge, and Nudisco. Dirk Schot is also not averse to the 80s, 90s, Classics, and Old Skool hits. Being able to sense the vibe of the audience and translate that into music, makes him masterly in making people dance, smile, and have a great time.
Besides that, he has managed to get his spot as a DJ in the various popular Harbor Clubs: for instance, he has played in Club Air, the A'DAM Tower, Loft, 5 & 33, W hotel, W lounge, Hotels van Oranje, Beachclub o, Supperclub, Panama, Hilton Hotel, The Oyster Club and Flamingo Casino. He also regularly plays in Ibiza.