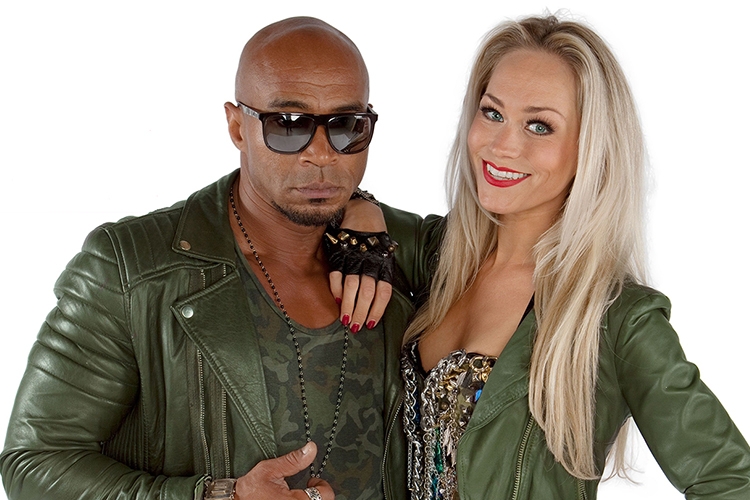 Rapper and singer

1 x 30 min

A new face revival of the 90's classics
Twenty 4 Seven is a project started by Ruud van Rijen and has worked with various known vocalists and rappers over the years. In 1993 and 1994 Twenty 4 Seven, together with 2 Unlimited, was the most successful Eurodance group in the world and received the Dutch export prize. Twenty 4 Seven has sold more than 18 million sound carriers worldwide and has won many gold and platinum records.
Twenty 4 Seven was formed in 1989 by Dutch producer Ruud van Rijen and American producer/rapper/dancer Tony Dawson-Harrison (Captain Hollywood) in Amsterdam, Netherlands. In the beginning stages, the project consisted of Dutch singer Nancy "Nance" Coolen and Dutch rapper Ricardo Overman (MC Fixxit). The single "I Can't Stand It" was released early in 1989 featuring vocals from Coolen and Overman.  In 2021, the new Twenty 4 Seven single "Do you want me" was released which reunited Ruud van Rijen with the singers/dancers of the group's UK hits (Nance, Jacks & Hanks). The song is a cover of a Eurodance/Europop hit by Swedish band Da Buzz, which got into the Top 10s of Sweden and Norway in 2000.
Twenty 4 Seven is a real 90's revival act in which all the big hits from the glory years are played. In recent years, Twenty 4 Seven has performed at home and abroad, including in Chile, the Czech Republic, Germany, Australia, Spain, Asia, South Africa, all of Scandinavia, and Belgium. In the Netherlands, they performed in Ahoy, Brabanthallen, IJsselhallen, and almost all major 90's parties.