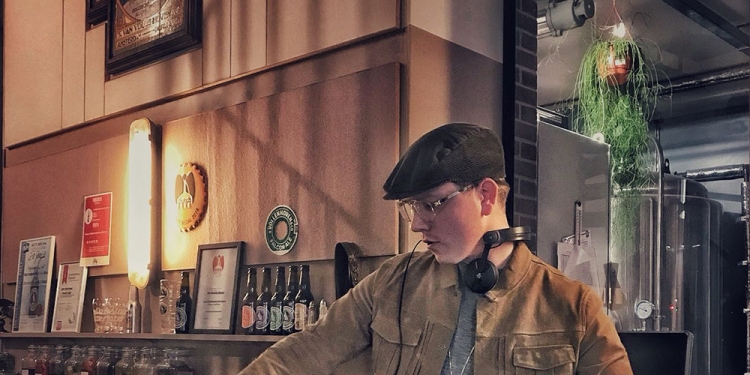 A hit smasher par excellence, that's Dj. Heerens. Envision Hip-hop, Rock 'n Roll, Disco, from the 60's to now, and he has literally everything on vinyl too. No digital tools for this spinning boss. He spins vinyl better than Sleeping Beauty cooks bobbins – if he says so himself. Mr. Heerens is the perfect DJ for any wedding or corporate event. In addition to his DJ activities, this DJ is a fashion designer, so he always ensures a tip-top appearance.
Spinning with vinyl is in his genes! D j Mr. Heerens' draws his inspiration from his grandfather and father who influenced his taste in music greatly. Soul, Jazz, Blues, and Rock 'n' Roll were born there. During 'Serious Request' in Haarlem, he made his first spinning hours on vinyl and since then he has never looked back. Currently, he sings along to everything when he plays, as he can't stop that! Soul and Disco to Hip Hop and 80's Pop are new additions to his music taste. It's important to him that every track has balls and puts a smile on your face. It is no surprise that fellow DJs affectionately call him the hitman because he loves nothing more than blasting a night full of hits.
He now regularly performs on the main stage of Haarlem Jazz, besides, he is a resident Dj at the Louisiana Lobstershack in Haarlem and Radioncafé in Amsterdam, and what's more, he is a welcome guest at various festivals.