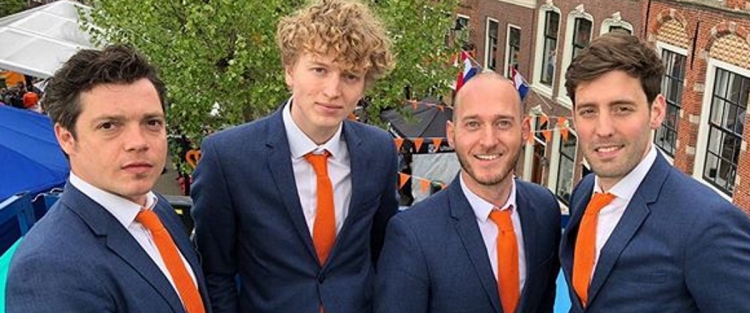 4 zangers

1x 45 min

Beautiful songs
The Jukebox Boys is a four-section formation of men. They not only bring acapella but also on tape the music with that bit (say much) more. They come, they see, and they overcome. The acapella act of the four gentlemen is the quickest, smoothest and most melodic you can ever imagine. With their bare vocal cords and 2 clipping fingers in hand, this act requires hardly any preparation and is multi-usable. A dinner, a drink, a birthday or public event, all this not amplified. Enjoy the virtuoso harmonies and the musical babble that shakes the boys off their vocal sleeves.
Admire this golden combination of four singers, outfitted with well trained vocal cords, when they treat you to a delightful singing cocktail that you have put together yourself! A melody with sensation that is specially made and charmed for you? Likewise, enjoy when these charming gentlemen are shining singing your substantial favorites. More sizzling than hot, with an enticing appearance and necessary sharp with an enormous drive for flawlessness. This keeps the elevated expectations genuine inevitably.
Are you looking for a party or a breathtaking break for your occasion? Acappella with phenomenal stage dancing is the best choice!!