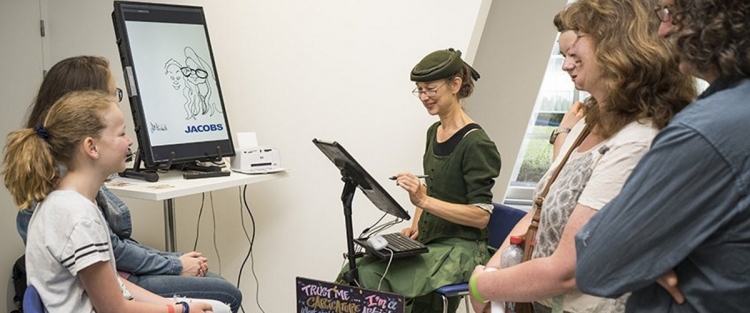 1 person: caricaturist

4 hrs

Caricatures on paper and digital
Unbelievable, a few lines and it already looks alike! ….." Our (digital) caricaturists often hear this when they are drawing. With their many years of international experience as a caricaturist, every party and every face is a new experience. In this way the interaction with the public and the drawings remain fascinating. Whether it is your corporate event, your family celebration or your wedding, you can count on them for personal attention. Your guests go home with a good feeling and a wonderful memory of a successful party! Of course they still make oldschool drawings on paper or beer mats. More and more people are asking for the digital caricaturist who draws on Ipad and then projects it directly onto a large screen so that everyone can watch. We can also do it online during events or video conference as a nice energizer!
The drawings are of course printed out and sent via e-mail. Logos or backgrounds can easily be included in the digital drawings.