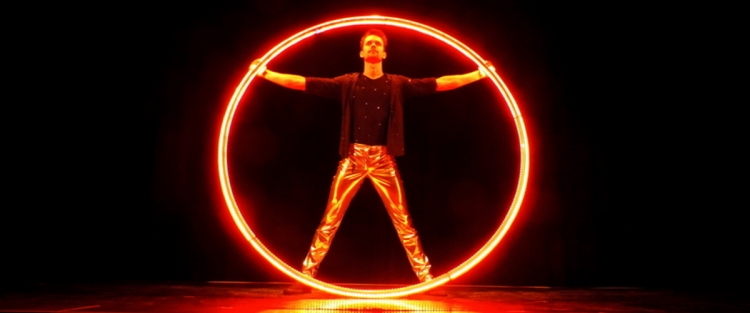 Persons: 1 or 2 acrobats

1x 5-7 min

Aerial- and ground acrobatics
The aesthetic and artistic shows of the Wheel Sensation have amazing elements at the highest level. You will be fascinated by the power and beauty of their unique shows. These unique and stunning acts will give your event a huge boost. The talented artists combine power with technology to create a harmonious performance.
Wheel Sensation offers entertainment for TV, corporate events, sports galas, dinner and variety shows, circuses, festivals, parties, and a lot more. We offer solo and duo shows. All our acts can be booked directly and can be personalized to individual interests.
You will be particularly awed by performances by Laura and Boy who have been active in the Rhönradsport for more than 18 years. After many successful years, they decided to start a career as artists separately. Laura in Germany and Boy in the Netherlands. In 2011 the World Championships brought them together where they both won the gold medal. They offer German Wheel, CYR wheel, and Duo Acrobatics.