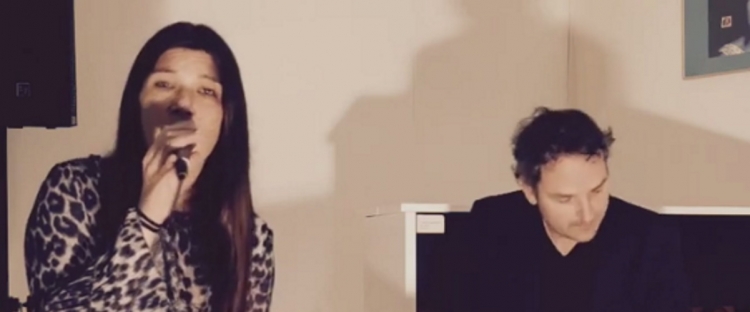 2 persons, vocals, keys

3x45 min

Nice songs to listen to!
The TWO is a great duo to watch. For some years, these two accomplished musicians have performed together in different bands. They now work together as the soulful duo Two. You can tell on stage that singer Lindsey Carli and keyboardist Erik Smans offer the songs that they, personally, like playing the most.
Prepare to be captivated as they skillfully weave together an exquisite selection of songs from legendary artists like Michael Jackson, Madonna, John Mayer, and many more. Each note resonates with pure emotion, revealing the duo's deep appreciation for these timeless melodies. Lindsey's velvety voice takes center stage, effortlessly complemented by Erik's enchanting piano sound, creating an atmosphere that will transport you to a realm of pure musical bliss.
Immerse yourself in the enchanting melodies of Duo TWO, perfect for any occasion, whether it's a sophisticated reception, an elegant dinner affair, or any special event that craves the perfect musical backdrop. Let their harmonies set the tone and elevate your experience to new heights. Don't miss out on this exceptional duo – book Duo TWO for an unforgettable musical journey that will leave you craving for more!
A night like this-Caro Emerald
All I ask-Adele
Als t avond is-Freek en Suzan
At last-Etta JAmes
Be the one-Dua Lipa
Blame it on the boogie- The Jacksons
Chasing Cars-Snow Patrol
Dancing Queen- Abba
Dont know Why-Norah Jones
Dont stop me now-Queen
Empire state of mind-Alicia Keys
Everybody wants to rule the world-Tears for Fears
Faith –George Michael
Feel like making love-Roberta Flack
Fizzy Lemonade-Debrah Debs
Girl from Ipanema-Carlos Jobim
Go your own way-Fleetwood Mac
Happy-Pharell Williams
Hemel en aarde –Edsilia Rombly'
Hold back the river- James Bay
Hotel California-The Eagles
I don't care-Ed Sheeran
Ich bin wie du-Marianne Rosenberg
Let it go-James Bay
Love is a battlefield-Pat Benatar
Lullabye of Birdland-Ella Fitzgerald
Perfect-Fairground Attraction
Put your records on-Corine Baily Rae
Say you won't let go-James Arthur
Shape of you-Ed Sheeran
Someone you loved –Lewis Cappaldi
T duurt te lang-Davina Michel
Tell me lies-Fleetwood Mac
There's nothing holding me back-Shawn Mendes
Thinking out loud-Ed Sheeran
Turn me on-Norah Jones
Use Sombody-Kings of Leon
You gave me somthing-James Morrisson
Your love is king-Sade
Zij gelooft in mij-Andre Hazes