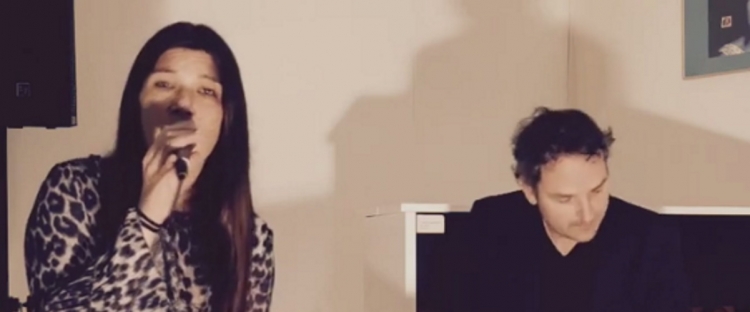 2 persons, vocals, keys

3x45 min

Nice songs to listen to!
This is really a duo to enjoy: Duo TWO. These two top musicians have been playing together in other bands for some time. Now they join forces in a soulful duo Two. Singer Lindsey Carli and keyboard player Erik Smans bring the songs that they like most themselves and they have fun to play them, thats what you can see on stage. They play songs from artists such as Michael Jackson, Madonna, John Mayer and many more! The warm voice of Lindsey is framed by the piano sound of Erik! Very nice music for a reception, dinner or other event.
A night like this-Caro Emerald
All I ask-Adele
Als t avond is-Freek en Suzan
At last-Etta JAmes
Be the one-Dua Lipa
Blame it on the boogie- The Jacksons
Chasing Cars-Snow Patrol
Dancing Queen- Abba
Dont know Why-Norah Jones
Dont stop me now-Queen
Empire state of mind-Alicia Keys
Everybody wants to rule the world-Tears for Fears
Faith –George Michael
Feel like making love-Roberta Flack
Fizzy Lemonade-Debrah Debs
Girl from Ipanema-Carlos Jobim
Go your own way-Fleetwood Mac
Happy-Pharell Williams
Hemel en aarde –Edsilia Rombly'
Hold back the river- James Bay
Hotel California-The Eagles
I don't care-Ed Sheeran
Ich bin wie du-Marianne Rosenberg
Let it go-James Bay
Love is a battlefield-Pat Benatar
Lullabye of Birdland-Ella Fitzgerald
Perfect-Fairground Attraction
Put your records on-Corine Baily Rae
Say you won't let go-James Arthur
Shape of you-Ed Sheeran
Someone you loved –Lewis Cappaldi
T duurt te lang-Davina Michel
Tell me lies-Fleetwood Mac
There's nothing holding me back-Shawn Mendes
Thinking out loud-Ed Sheeran
Turn me on-Norah Jones
Use Sombody-Kings of Leon
You gave me somthing-James Morrisson
Your love is king-Sade
Zij gelooft in mij-Andre Hazes