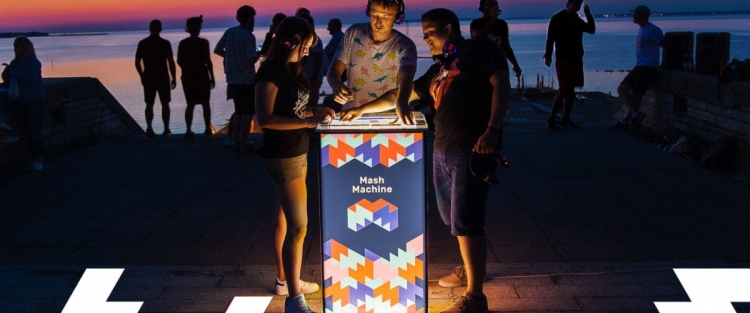 1 person: host

4 hrs

Interactive music machine
Are you secretly jealous of DJ Tiësto and Martin Garrix too? Become a DJ yourself now! The Mash Machine is a piece of interactive music furniture that makes it possible to make music in a simple way.
The Mash Machine ensures that everyone can make music themselves in an accessible way. This is possible at all kinds of different events. From a company party to a wedding and from a sweet 16 to a trade show. The Mash Machine is fun and triggers social interaction when people create something together. The music styles are easy to vary and everyone can use the Mash Machine. A unique addition to your event that will not be forgotten soon! This is done with blocks of music samples.
There are four categories: Drums, bass, melody, and vocals. There are special effects in every corner of the interface, making the experience even more intense. With ten different samples per category, guests can choose which sounds to mix with each other. This way your guests can make music themselves and we can guarantee that our Mash Machine will provide the WOW effect at your event!