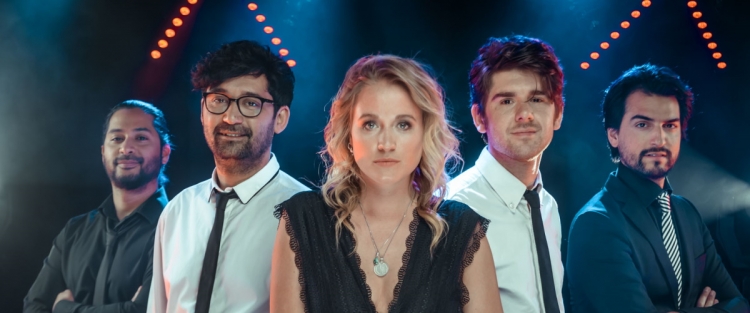 Almost everyone has a penchant for Guilty pleasures. Guilty Pleasures DeLuxe plays them all from old to new 'wrong' songs. From Madonna to the Spice Girls, from Captain Jack to Ultimate Kaos, and from Abba to the Backstreet Boys, name it all. Can't get rid of your burning desire for the '90s? Guilty Pleasure DeLuxe will make your dream come true! Completely dressed in the theme, they get the best bad songs whizzing through your ears. Just hits!
From the first note, you start a nostalgic journey back in time with all the bangers from then. Wedding, student party, or festival, everyone is guaranteed to dance to the Macarena, jump to Happy Hardcore, and sing along!
The energetic band consists of four powerful gentlemen and one beautiful lady, all five professional musicians. With their acoustic and electronic instruments, they perform the most diverse songs with high quality. Everything happens live before your eyes.
70's mix
90's mix
Blame it on the boogie
Blue suede shoes/ hounddog
Can't stop the feeling
Captain jack- boom boom boom
Celebration
Even aan mijn moeder vragen
Fireball
Guilty Pleasures mix
Happy hardcore mix
I feel good
I will survive
I'm so excited
I've got the music in me
Ik leef niet meer voor jou
Je hoeft niet naar huis vannacht
Latin mix
Leef
Let's get loud
Proud mary
Queen mix
Relight my fire
Rock around the clock
Shut up and dance
Smoorverliefd
Think
Toegift: sex on fire
Treasure
Tutti frutti
Umbrella baseballs
Walking on sunshine
You're the one that I want