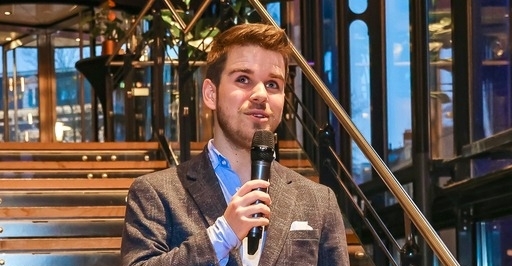 1 singer

2 x 30 minutes

From Classical to Jazz: Thijs Swinkels' Repertoire Will Leave You Spellbound!
Meet Thijs Swinkels, a talented singer and pianist born in Nieuwegein on June 21, 2003. His love for music began at a young age, as he grew up listening to the likes of Simon & Garfunkel, Neil Diamond, and the classical works of Bach and Beethoven. Thijs' musical journey started with classical piano lessons when he was just 10 years old. Over time, he developed an interest in other genres such as jazz and boogie-woogie, drawing inspiration from piano legends like Elton John, Jerry Lee Lewis, and Liberace. But it was his appearance on The Voice Kids that marked a significant turning point in his career. Despite having no prior singing experience, Thijs impressed the judges with his unique low voice. He went on to make it to The Battles on Team Douwe Bob and even released a single that garnered attention from regional and national radio stations. This exposure also led to interviews with NPO Radio 5.
Since then, Thijs has received numerous requests to perform at prestigious venues like The Duchess, The Hard Rock Hotel, Corendon Plaza Hotel, and The College Hotel. He has even been asked to do preliminary training at the ArtEZ Conservatory in Zwolle and completed pre-education at the Royal Conservatory of The Hague before studying at the Conservatory of Utrecht. Get ready to be amazed by the extraordinary talent of Thijs Swinkels! This rising star is a true gem in the entertainment industry, and his performances are sure to leave you with a lasting impression. With his impressive vocal range and masterful piano skills, Thijs has been wowing audiences across the country. Don't miss out on the opportunity to witness his incredible talent live! Reach out now to book an unforgettable performance that will leave a lasting impression.