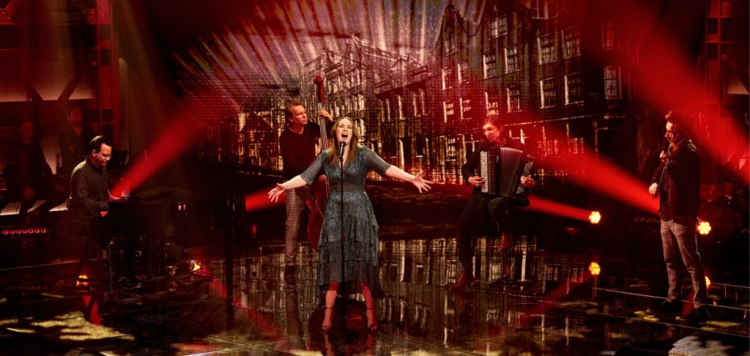 1 person: Singer

3x45min

Beautiful French melodies
Katell, the Franco-Dutch singer, was born in France. She grew up partly in the Netherlands and partly in France. In 2006 she moved from Paris to Enschede to study at the ArtEZ Conservatory. "She has charisma and flair, a real stage personality. She knows what she's singing and she also sings for the audience", the jury judged Katell, when she became first at the Concours de la Chanson 2010 of the Alliance Française. A few months later she graduated from the Conservatory.
Katell has long been no stranger to fans of French chanson. Without exaggeration, you can call the French-born singer the ambassador of (contemporary) French songs in the Netherlands. Katell came to the limelight in 2016 during her participation in The Voice of Holland. All the jury seats were spinning when she had just started working on her powerful version of Stromae's Formidable. Paris, her own translation of the well-known Brabant by Guus Meeuwis, which she performed during the second live show, was also well received and even reached the Itunes top 40!
In 2017 Katell visited the Dutch theaters with her program Deux Voix. Together with the instrumentalists Ton Snijders and Mathijs van Til, she performed songs by Jacques Brel and Stromae in a fascinating fusion of acoustic and electronic music. She continued that line on her third album J'avance. With her participation in the television program "We Want More" in 2021, Katell has attracted many fans for the French chanson. She reached the final and together with the musicians who accompanied her she will enter the theaters with her new music program Retour Amsterdam-Paris. The singer breathes French and Dutch roots and puts down a powerful and sensational performance