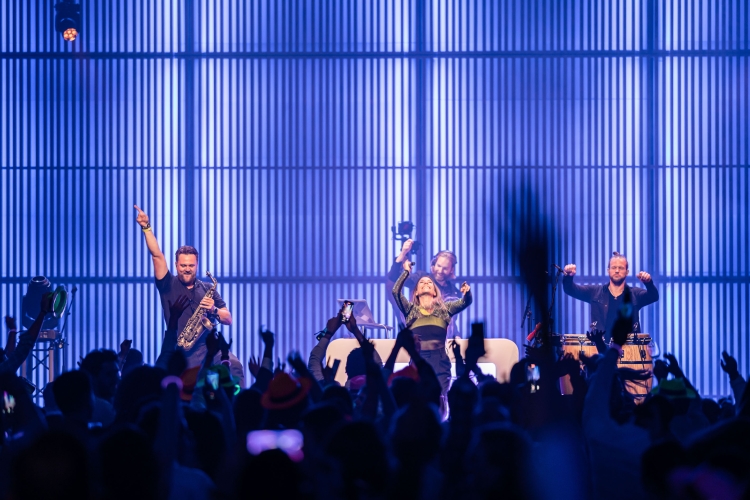 4 persons: dj, MC, saxofonist and percussionist

4 hrs

House, Dance, Pop, Allround
Introducing "The Big Four" – a powerhouse ensemble that brings four big artists to your party! Picture an all-around top DJ paired with an energetic live MC/vocalist, perfectly complemented by a swinging percussionist and a groovy saxophonist. Together, they create an unstoppable force of music and entertainment that will leave you dancing until you drop.
Get ready to be blown away by the fresh and captivating vocals of the MC, who will mesmerize the crowd with their incredible stage presence. The rhythmic rolls of the percussionist will add an irresistible groove to every beat, making it impossible for anyone to resist the dance floor. And as the saxophonist takes the stage, prepare to be enchanted by their soulful and sexy sax solos that will elevate the atmosphere to new heights.
"The Big Four" is not just a performance; it's an experience that will leave you and your guests spellbound. So, if you want to make your party an unforgettable event, book "The Big Four" and let their musical magic take over your celebration. Get ready to dance, sing, and have the time of your life with this sensational quartet of talent. The stage is set, and the spotlight is waiting for "The Big Four" to ignite your party with their extraordinary artistry.
The price mentioned is based on backline. The Big Four can be booked with one of our DJ sets. Ask about the possibilities at one of our employees.