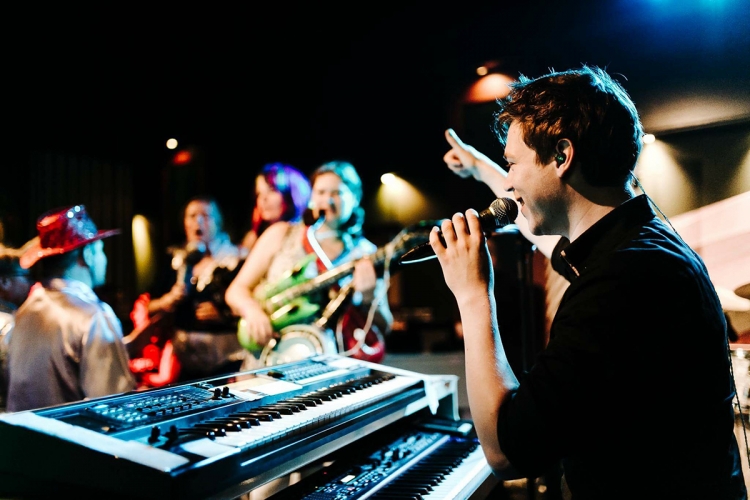 3 persons: vocals/keys, saxophone, vocals/drums

3 x 45 min

Plays requests for well-known songs
The Mike's Piano Show is a 4-person band that plays requests and ensures a unique party evening through a lot of interaction with your guests. Interaction and requests, that's what Mike's Piano Show is all about. This means that the band involves the audience as much as possible so that it becomes a personal and unique party for the audience. The theme of this show is "you ask, they play!" Mike is a genius on the piano and really gets all the songs you want out of his fingers. The four band members continuously practice new songs so that they can play all your requests. Just write down what you want on a beer mat, then the three will arrange it for you! Plus, they know exactly what your party needs.  A folk sing-along? Check! Does anyone in the audience want to sing or play along? No problem!
Mike's Piano Show can be expanded with a fantastic singer for even more variety in the repertoire. It can also be booked as a dueling piano show with another singer/pianist.
Request your song! The repertoire of Mike? Too many to mention. Mike practise new songs every week, so the setlist is neverending.
Everything will pass: reggae, dance, hits from now and in the past, funk, crazy songs, rock, sing-alongs, dancemusic and so on. Mike's checks the requests and feels the vibe perfectly, the songs are just his way to make the party WITH his audience!