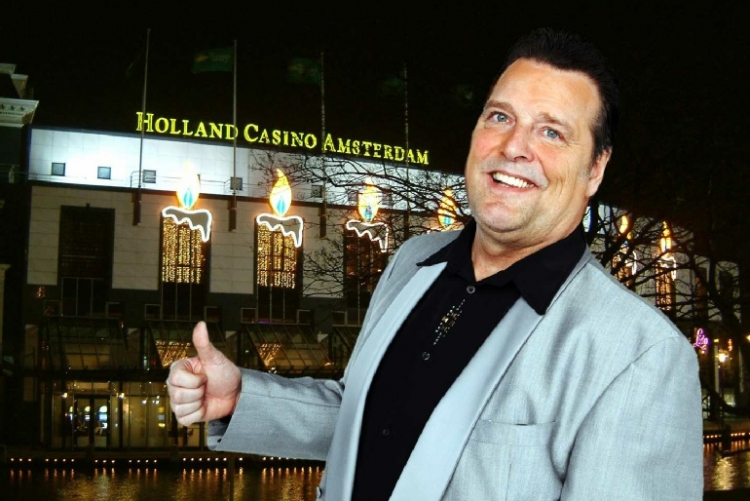 1 singer

1 x 45 min

Dutch music sensation
Ed comes from a musical family. When he was 14 years old he performed for the first time in his father's band- De Palermo's. He acted as a drummer and later found out that singing was also a great success.
He soon found out that Dutch music struck well with the larger public. His Amsterdam voice fitted well with the Dutch repertoire. Soon Ed arrived with his first single: " Why did you leave me ", followed by the LP " No pretty woman ". He eventually started the plant label " Radio Records ", which together with Ed released a number of singles.
Ed released a number of CDs in the following years, including various Dutch-speaking artists such as Andre Hazes, Koos Alberts and Johnie Jordaan.
Leef
Bloed zweet en tranen
Amsterdam heeft t
Slingers aan de wand
De woonboot
Keep on smiling
Just say hello
Sweet Caroline
Pretty woman
Kroeg op de hoek
Heerlijke wals medley
Kom naar Amsterdam
Ik meen het
Kesera
Laat me
Kali
Mooi blauwe ogen
Zwoele avond in Amsterdam
Koos Alberts medley
André Hazes medley
I can see clearly
Zing maar met me mee
Jordaan medley
Tulpen uit Amsterdam
Crazy litle thing called love
Tulpen medly
Blijf bij mij
Jij denkt maar dat je alles mag
Toppertje
In de zevende hemel
Als jij een drankje naar je zou vernoemen
And about 150 songs ..