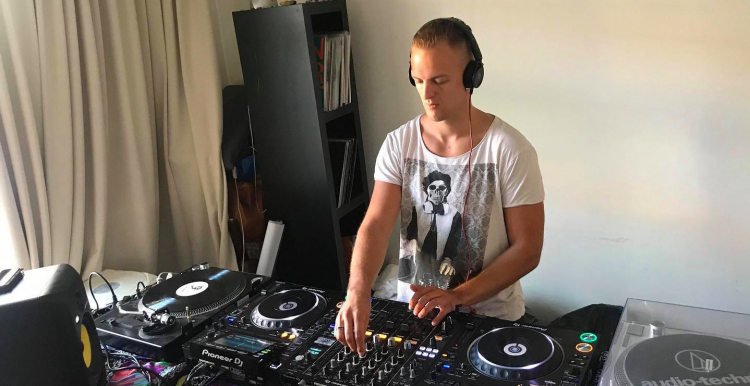 1 person: DJ

4 hours

Dj with drum flair for your event
DJ Dubstone, is a drummer and techno producer from Hungary/Serbia. He started his music career at a young age,  studying classical piano. Later, he obtained a Bachelor of Jazz Drums degree in Graz (Austria). He is currently based in Amsterdam teaching drums in his own school BNSTN Drum Lessons.
He has already undertaken several performances at venues & festivals such as: North Sea Jazz Festival, Dauwpop, Rotterdam Pride, Bevrijdingsfestival, Tivoli Vredenburg, Radion, Paradiso, Melkweg etc.
Simultaneously his productions got released under Pursuit Records (Rob Hes), Voltage Records, Minitech Records, Black Cat, and Guess What Records. These productions received support from some of the finest names in the techno industry such as Technasia, Umek, Bart Skils, Joseph Capriati, Karotte, and Mistress Barbara…to name a few. With his sets, he is pushing the boundaries of house, 90' techno, electro, and breakbeat sound by spicing it up with his flair at the drum.