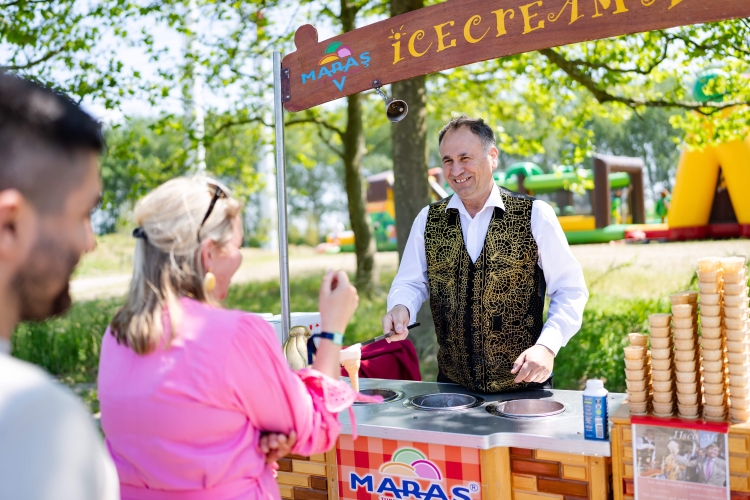 1 person: Actor

4 hours

Fun & entertaining act from Ice cream Man
Didn't you just have such delicious ice cream in your hand? Now it's suddenly gone! Well, Ali's ice cream is as fast as water. Are you wondering why all these people are laughing so much? It's magic! Discover yourself that refreshing and unforgettable experience with Ali the Ice Cream man!  Ali puts up a Performance where both the old and young will literally lick their fingers. Think of Rib cracking magic that comes along with delicious Turkish ice cream. With his cheerful persona, magic ice cream man Ali presents his ice cream with so much delight and impeccable mastery that he manages to fascinate everyone within seconds.
Before IJsco Ali reveals his exclusive mouth-watering Turkish ice cream to the audience, a hilarious show is staged that will leave everyone laughing out their lungs. The amusement will continue even until when he hands out the ice cream to his "customers". While handing out the ice cream, Ali is undisturbed with his 'customers'. IJsco Ali's show is suitable for both large audiences and small groups; from corporate parties, and family shows, to shopping malls, trade fairs, and other events.  A performance by this magic ice cream man anywhere will lead to laughter, whoops, and roars.