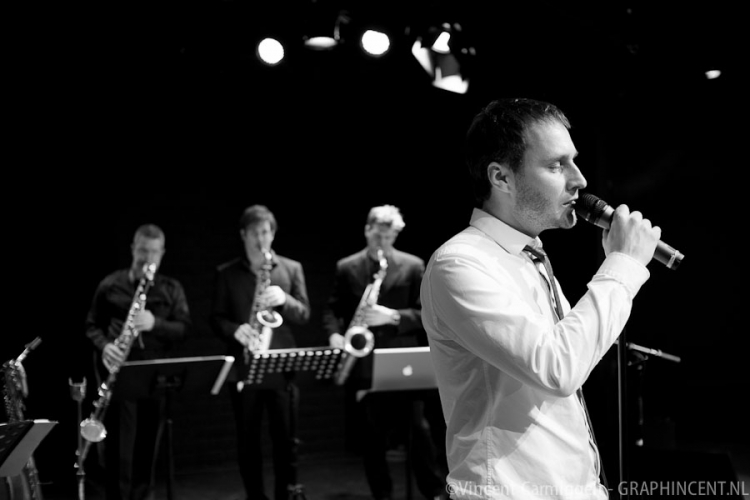 Can't get enough of Sinatra? Then this is the opportunity to invite his reincarnation to you through the Young Sinatras. It feels as though Sinatra is on stage with you! What else do you want? Well, you get a big band too. So that's Frank Sinatra and Count Basie, or at least, the contemporary Dutch version of it. This provides a visually striking performance that has already been admired in recent years at just about every jazz festival that can be found in the Netherlands. In addition to the famous songs by Sinatra, there is also enough room for all kinds of other well-known jazz numbers.
The Young Sinatras are a nine-piece big band with trumpeter Gerben Klein Willink as band leader. The group plays new arrangements of jazz standards and pop classics, music by modern jazz vocalists, and their own compositions.
The band can be booked in two occupations. The original band consists of 10 musicians, 6 of which are blowers, which more than give the BigBand feeling (eg 4995 eu). The Young Sinatras can also be booked in small enclosures, with 2 winds (approx. 3500 eu). This does not immediately give the big band feeling, but the well-known Sinatra pieces are played but with less 'spectacle'.