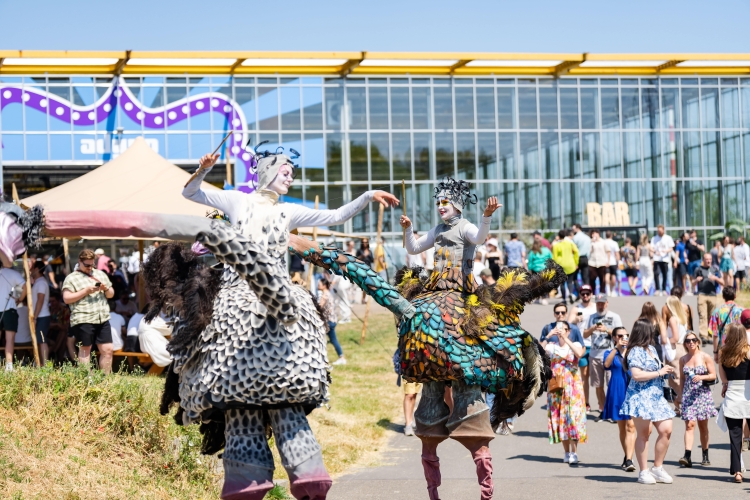 from 1 person

3 x 30 min / 2 x 45 min

Several stilt acts for your event
Elevate your event to new heights with a dynamic stilt performance! Our extensive repertoire boasts a plethora of surprising, professional, and creatively extravagant stilt entertainment options, perfect for Company Parties, Weddings, and Events. Tailoring performances to your event theme, we offer the flexibility to seamlessly blend different acts for an unforgettable experience.
Stilt entertainment is a captivating spectacle where skilled artists execute daring stunts and mesmerizing maneuvers on stilts. Prepare to be enthralled by a fusion of dance and performance that will evoke laughter, amazement, and sheer wonder. From elaborate costumes to mesmerizing choreography, you'll be pleasantly astonished by how this extraordinary act electrifies the atmosphere.
Explore an array of options, from the gravity-defying Aeromaniacs to the intriguing Alien Contact, the enchanting dragon birds, and many more. Our diverse selection ensures you'll find the perfect stilt act to dazzle your audience, whether as a captivating opening or a show-stopping closing performance.