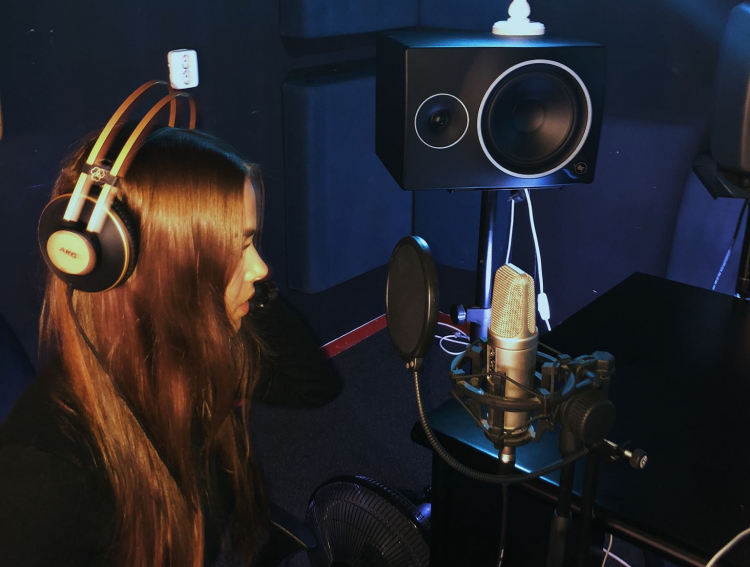 1 person,: Singer

30 min

Mix of own songs and contemporary hits
Mikki van Wijk is a Dutch singer who became known for her participation in The Voice of Holland. From 2016 she covered many songs that she then shared on Instagram and YouTube, after which she was noticed by The Voice of Holland 2019.
She seized this opportunity with both hands, which resulted in a fantastic result.
With her audition she left a big impression on the coaches and not least the Dutch public. Mikki turned out to be a perfect match in Anouk's team and she came out well. Her voice, character and stage performance earned Mikki a 5th place in the most viewed talent show.
The stage that The Voice offered opened doors for Mikki to new opportunities and a chance to turn her passion into her job. Mikki's focus is on her development into a complete and self-confident artist who will knock down many a large audience. And of course: releasing music, building a close relationship with loyal fans and becoming an established name.
.
In the name of love
I wanna dance with somebody
Watermelon sugar
Break my heart
Dont call me up
Physical
Put your records on
Nobody's wife
Crazy in love
Love on top
New york
Prisoner
Scared to be lonely
Summer days
Omarm me
Blijf bij mij
Hij is van mij