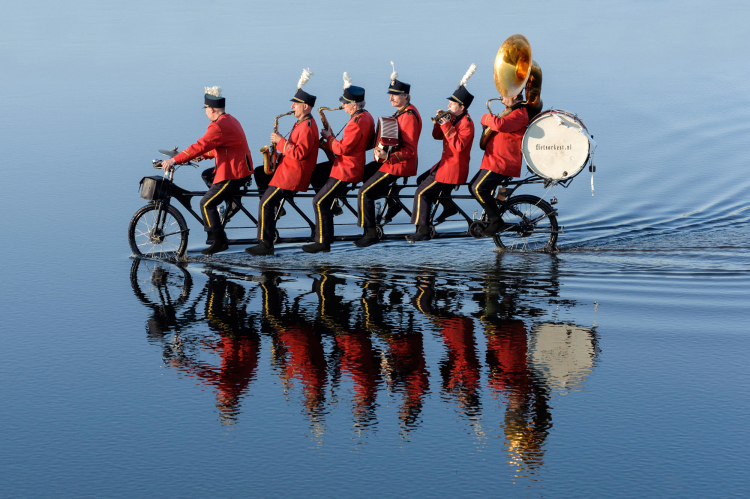 6 personen: trompet, tenorsax, altsax, accordeon, bastuba, grote trom, bekkens en fietsbel

3x 45 min

Happy music on the bike
When this surprising and hilarious music company appears on a 4-meter long, six-person tandem, it steals the hearts of the public. Mouths fall open in surprise and a smile breaks through on many faces.
Catchy and cheerful music is played while cycling. Suddenly the colossus stops, the musicians get off with a lot of fanfare, and there follows a distinctive & hilarious ballet act, or an absurd slapstick with breakneck & acrobatic feats. It is not afraid to mislead the viewer moreover, self-mockery is one of the ingredients. When the tandem leaves after much squabbling, the audience is left with the realization that they have witnessed a unique spectacle.
The Bicycle Orchestra from Eindhoven (founded in 2002) has the following line-up: trumpet, tenor sax, alto sax, accordion, bass tuba, bass drum, cymbals, and a bicycle bell. The repertoire includes circus and film music (Laurel & Hardy, Nino Rota), klezmer, ragtime and jazz.
This bicycle orchestra has been stealing the show for years at street theater festivals, at parades,  open-air parties, at the opening of roads and bicycle paths, and in shopping centers both at home and abroad (including in Brussels, Antwerp, Salzburg, Paris, Metz, Barcelona, ​​Malaga, Milan, Istanbul, Duesseldorf, and Cologne).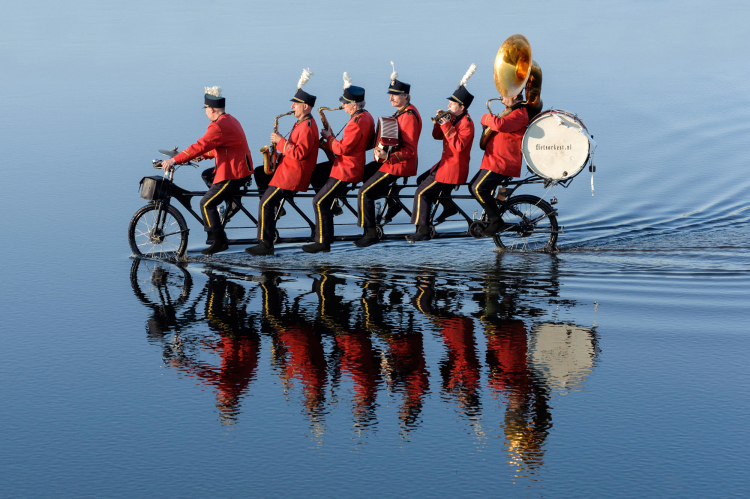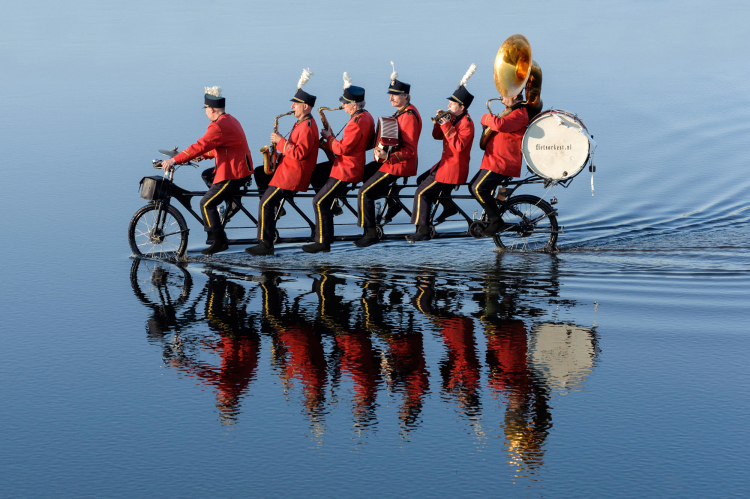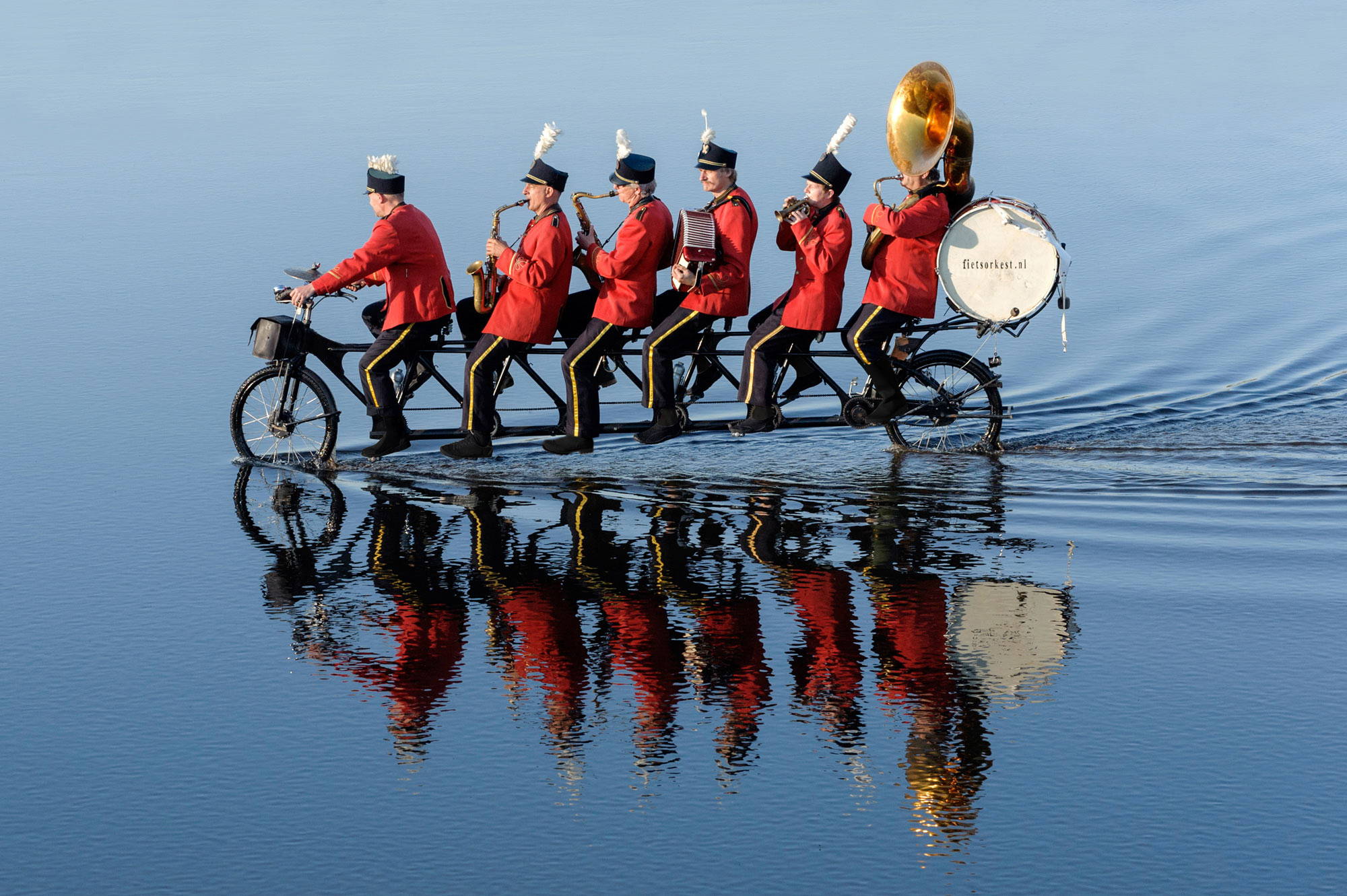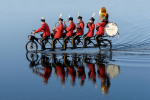 Prijs op aanvraag
3x 45 min
6 personen: trompet, tenorsax, altsax, accordeon, bastuba, grote trom, bekkens en fietsbel