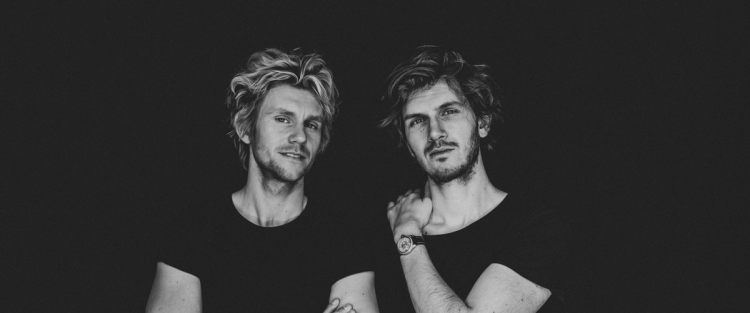 2 persons; 2x singer/guitarplayer

1x 45 min

Dutch Pop sensation
Do you recognize that feeling you have when you see a big band and think; "I was there 5 years ago in my living room"! That's the feeling that just might come true after watching FRIDAY, the new Dutch pop sensation perform.
Their first single '21' hit the mark immediately, the "feel-good" pop song grabbed several playlists and was the NPO Radio 2 TopSong. Now, these sharp-dressed men can be booked for an intimate living room concert, armed with guitar and 2 very strong vocals, and they will play their own work.
Koen and Quinten's music dream started years ago when the two played music in a roadside restaurant on the A2. Now that they have been able to focus on music in recent years, the band FRIDAY was formed. They recently took the NPO Radio 2 TopSong with their debut single '21', an upbeat song on which British audio engineer Cenzo Townshend, who works for Kings of Leon and U2 among others, has contributed.
Frontmen Koen and Quinten will be releasing even more new music in the coming future. Be there!