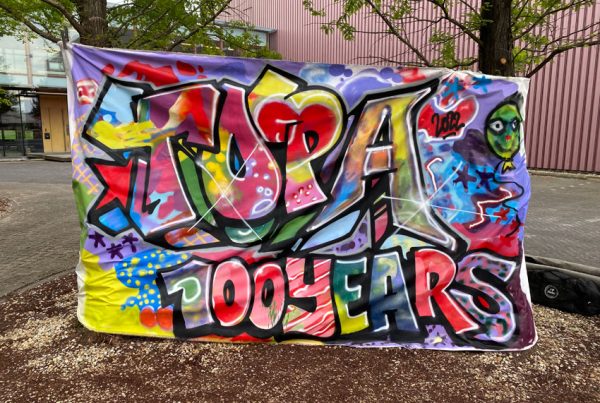 1-3 Assistants

4 hours

Team building workshop for your event
Unleash Your Inner Artist with Our Thrilling Graffiti Workshops!
Step into the vibrant world of modern (street) art and master the art of 'tags' and 'pieces' under the expert guidance of our professional graffiti artists. Our graffiti workshops are designed to ignite your creativity and foster collaboration. As you progress through a series of engaging exercises, you'll embark on a journey of artistic exploration, culminating in the creation of a breathtaking (collaborative) masterpiece.
Whether you're planning a creative company outing, team-building extravaganza, motivational incentive, refreshing meeting break, or a memorable group, team, or department outing, our graffiti workshops are the perfect choice. You can choose between hosting the experience at your own location or immersing yourself in the artistic atmosphere of our specially curated venues.
We've got you covered with all the necessary materials, a well-prepared workspace, and protective clothing for all participants. It's time to let your creativity run wild during our graffiti workshop, whether you're working individually or as part of a dynamic team. Create a vibrant work of art that will proudly adorn your wall and serve as a testament to the collaborative genius within your group. Elevate your team's spirits, boost creativity, and make unforgettable memories with our thrilling graffiti workshops!