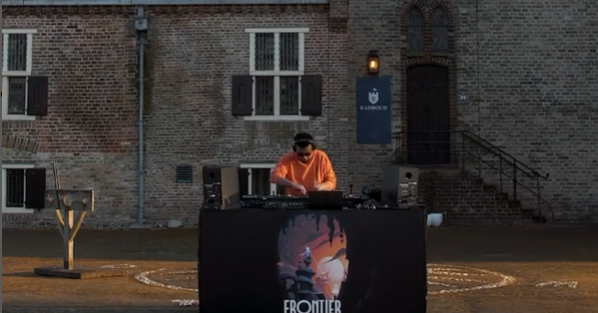 1 Dj

2,5 hours to 4 hours

Experience Musical Bliss: Jorge Ferin Takes DJing to Uncharted Heights!
Introducing Jorge Ferin, the ultimate DJ experience for those who crave an unforgettable atmosphere that will leave you begging for more. With an unwavering passion and relentless dedication, Jorge guarantees to turn every gig into a remarkable spectacle. Prepare to be mesmerized as he unveils an extraordinary collection of house music styles, meticulously tailored to suit your specific occasion.
Immerse yourself in the infectious groove of Jorge's sets, where funky beats collide with iconic pop song samples from the glorious 90s and 00s. Indulge in a euphoric journey through time, as he weaves together melodic and therapeutic sounds that transport you to a state of pure relaxation. And if you're yearning for a beachy vibe that will ignite your senses, Jorge's masterful selection of house music infused with vibrant Latin rhythms will infuse your event with the perfect amount of energy. Simply share your desires with Jorge, and watch as he effortlessly delivers the music you crave.
Prepare to be captivated by Jorge's unique talent for crafting seamless transitions that transform each song into a mesmerizing remix of its own. Experience the magic as he expertly blends enchanting bass lines, impeccable kicks, and captivating vocals, effortlessly bringing it all together. Witness the power of Jorge's music as he orchestrates a symphony that transcends the mere act of listening, resonating deep within your soul. You won't be able to resist tapping your feet to the irresistible beats, completely entranced by the enchanting spell Jorge casts with every performance.
Indulge yourself in the electrifying world of Jorge Ferin, where the atmosphere is charged with excitement, the music is a testament to perfection, and your every desire for an exceptional DJ experience is fulfilled. Don't miss out on this unparalleled opportunity to elevate your event to extraordinary heights. Book Jorge today and prepare to be swept away on a journey of unparalleled musical ecstasy!