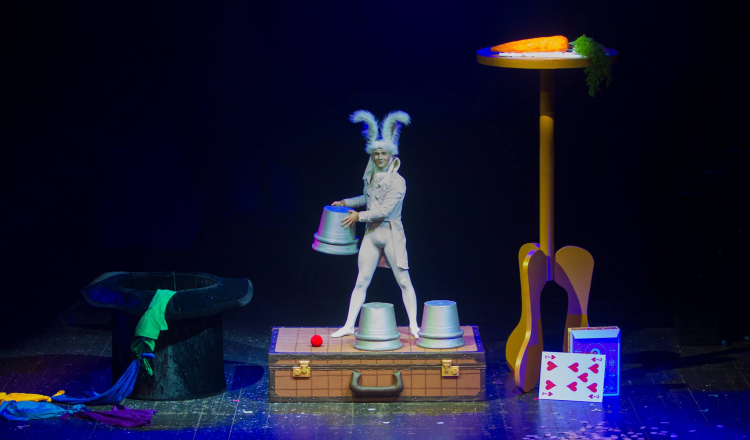 1 Magician/illusionist

3x45mins

Creative magician for your event
Dion van Rijt is considered one of the most original and creative magicians/illusionists in Europe. He can rightly call himself the most original and creative magician/illusionist in Europe and far beyond. He showcases his own original creation of illusions and tricks. Imagine yourself in Cirque du Soleil one of his amazing shows. A feast for the eyes that is unparalleled. Dion develops acts that can be counted among the best in the world. He is true mastery in coming up with the most creative concepts and acts. This distinguishes him from the rest of the world and every time he comes up with unique acts they cannot be matched.
Some of his Acts like "Tango"; -a magic act with a combination of the right dose of magic, dance, and music. The act was inspired by the Argentine Tango, to which Dion gave a special magic touch. In this Act, he portrays a young man, dressed to impress, who comes to a stylish restaurant to impress his beloved. But on the table he reserved, he finds a red rose with a note with sad news…It can't be true…Angry, hurt, and sad, he dances the Tango, meanwhile carrying the gift intended for his beloved.  He developed this act as a special act for the Dutch Magic Championship, with which he won the Grand Prix. A Grand Prix in Luxembourg and then Russia followed his earlier success. With this act, magician Dion managed to come top of the European Magic Championship and could rightly call himself a European champion.
The White Magic Rabbit: With this act, the guests are taken into a true fantasy world. With a combination of music, dance, creativity, humor, magic, and a lot of fantasy, Dion has developed this special act that showcases style, experience, and creativity.