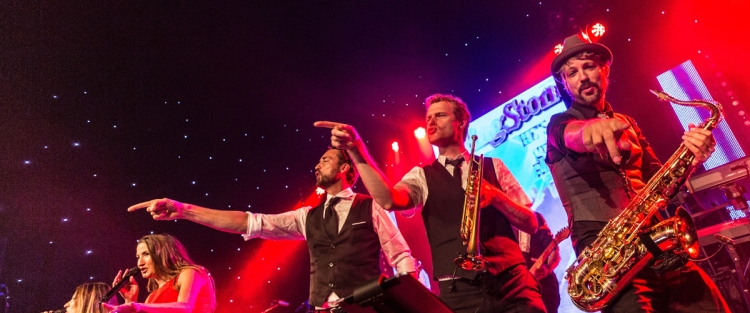 Where's that party? Here it is! With Boston Tea Party, the Party is guaranteed! According to experts, this is the best and most entertaining cover band in the Netherlands.
To be honest, you can't have a good party without a dazzling party band. A band that immediately grabs your attention and gives you goosebumps lifting you from your crown to your toes and making your party unforgettable. This is exactly what  Boston Tea Party band brings to your party!
Although the band members come from all over the world and from different musical backgrounds, they share one thing in common, their passion for a great party with each other and you will certainly witness that as they perform on stage. The band performs with a pumping four-man rhythm in one section, on the other, three crackling and smashing horns, and three super-spontaneous, beautiful talented singers. This grand performance is supplemented with spectacular light and breathtaking sound, guaranteeing an absolute spectacle of a party. Go and check out their live performance and judge for yourself!