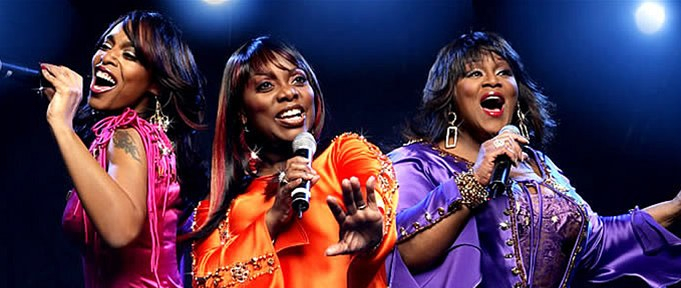 3 persons: 3x singers

3 x 45 mins

Soul train music for your event
Big, Black & Beautiful is a vocal group consisting of songbirds Rocq-E Harrell, Lucretia van der Vloot, and Michelle David. Big, Black & Beautiful was founded in 2002 by Bos Theaterproducties. The three ladies unveil a unique flair of soul that will certainly blow the roof off with their powerful voices.
These ladies are an energetic and powerful group that takes the audience on a musical journey through the most legendary girl groups of all time. Their performances are reminiscent of 'The Supremes' and 'The Emotions', but also contemporary girl groups such as "Destiny's Child" will be exhibited. It is no surprise that the flavorful songs of these golden soul groups will make any performance a feast of recognition. Now the Big, Black & Beautiful pays tribute to the ladies who largely determined the musical image of the past decade but in a more comical way full of showmanship. They will undoubtedly grace your event with a dazzling and soulful performance in which the audience sing, dance, and swing along with these soulful Divas. The ultimate goal is clear; the roof must be blown off.
These talented singers can be booked as solo guests or as a whole group for a mini-concert. Topped with soul, glitter, and glamour, these divas will turn every performance into a sizzling feast of recognition.