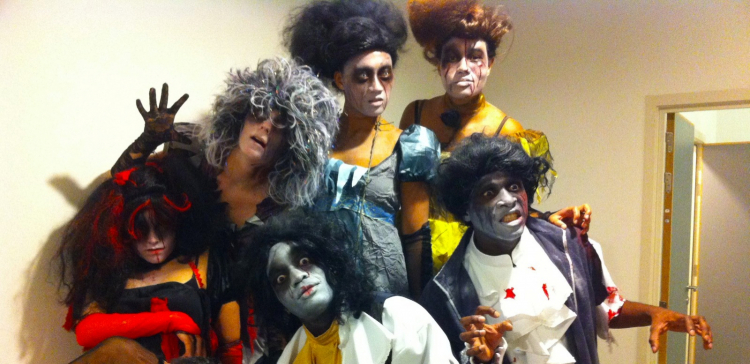 8 Persons: Zombie Actors

60 Mins

A fun horror event with the zombies
While enjoying your drink at the party, suddenly you feel something or someone standing behind you or moving towards you… Running is no option! Fear is what these zombies smell and attract. Experience an evening full of fun and horror.  And,  Oh yes, there will be blood! These zombies will welcome your guests in a way they will never forget. With this Halloween Act, you are guaranteed to be scared! You and your guests will be welcomed by zombies who will terrify you from the start. Taking photos with the zombies is an absolute must. Your guests will have several opportunities for photo moments during the act.  Later in the evening, the guests receive another horror treat during a dance act on Thriller, the horror hit by Michael Jackson. Think of an unforgettable 'horror evening' with a humorous edge.
The Zombie act is performed by 8 dancers who are beautifully made up and come in dressed in matching costumes. Receiving the guests takes a maximum of one hour. With this act, you and your guests are assured of an unforgettable 'horror evening' with a humorous edge. The duration of one zombie walk is 15 to 20 minutes, depending on the available space and amount of guests. We will close this walk with the well-known "Thriller" dance.