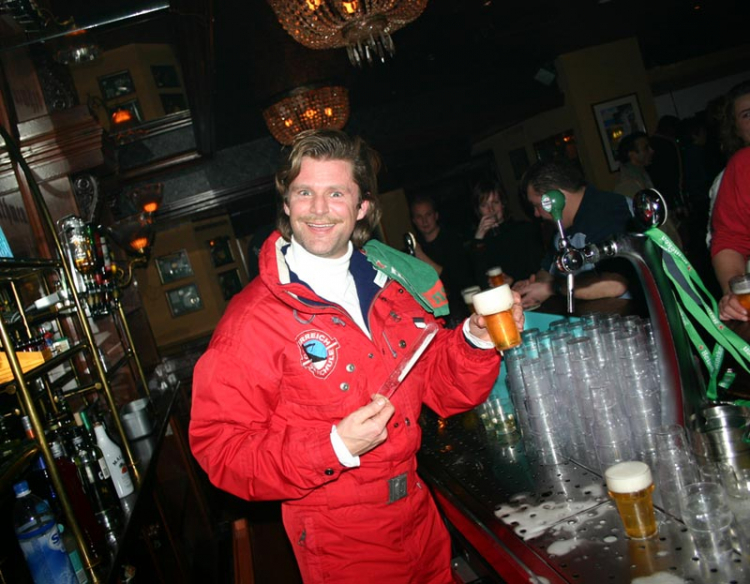 1 Singer

3 x 45 Mins

Party Music filled with Humour from King of Après-ski
Imagine the light dimming in the hall, the music swelling and suddenly Der Rudi comes onto the stage. "Hey beer?" he shouts and a thunderous medley of German schlagers and well-known après-ski songs erupt, sent live by the most famous ski instructor in the Netherlands. The hall is guaranteed to go wild.
With the cry "Heeey bier?" he suddenly became world famous in the Netherlands. The ski instructor Rudi plays the Heineken advertisement which is about a goatherd who in winter turns into the King of Après-ski. This hero in his red ski suit has become a true advertising icon and is etched in everyone's memory. Rudi's life has not been the same since then. He has exchanged his goats for the glamor of the artist's life. Lovers of humor and party music will get their money's worth with this crazy, super ski instructor.
After a crowd-stirring performance, follows by a meet & greet with Der Rudi. He goes into the room to take a picture with guests and have a chat. This way, everyone at home can show that they have been photographed with Biertje's real ski instructor. It is also possible to have Rudi hand out a prize or to have someone put in the spotlight.