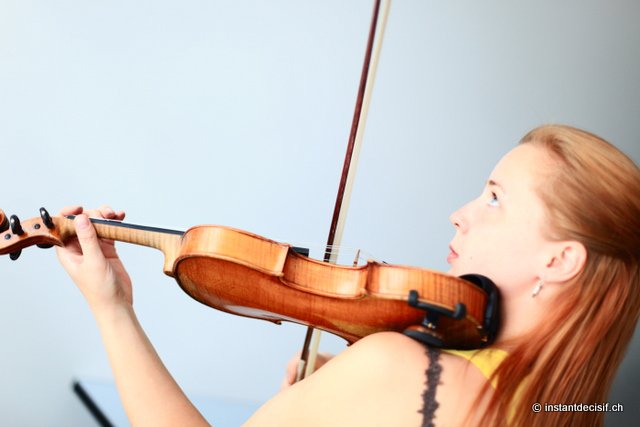 1 person: violinist

4 hr

Cool Jazz music played by violin
Anastasija has been playing the violin since her fifth. Two years later, when she is seven years old, she achieves her first Grand Prix in a national violin competition. After completing her training at the National Music School for talented children, Anastasija goes for her first musical "out of the shell" twist by studying Jazz at the Latvian Rock School. Both the Latvian Rock School and the Vilnius Conservatory (Lithuania) later create a Jazz Violin section specifically to make it possible for Anastasija to study at their school. Jazz Violin is also a new department for Codarts (the Rotterdam Conservatory), to give passionate young musicians such as Anastasija the chance to study jazz music on their own instrument – the violin. Anastasija finally rounds off her Masters degree at the conservatory with a 9 "summa cum laude" as a classical solo violinist.
In addition to jazz and world music, Anastasija also devoted a great deal of time and passion to electronic music and house. She has performed in almost all major professional venues in Europe, such as Heineken Music Hall, Philips Stadium, Extrema, Dance Valley, Pakhuis Rotterdam, Café d'Anvers, La Rocca, Concertgebouw Amsterdam, de Doelen, the National Opera of Amsterdam and was also on MTV. She has made solo tours in the Benelux, France, Spain, the Baltic States, Russia, Kazakhstan, Saudi Arabia, and the United Arab Emirates. And she has performed with some of the best DJs, including; Miss Monica, Funkerman, Vato Gonzales, Ronald Molendijk, Wally Lopez and many others.