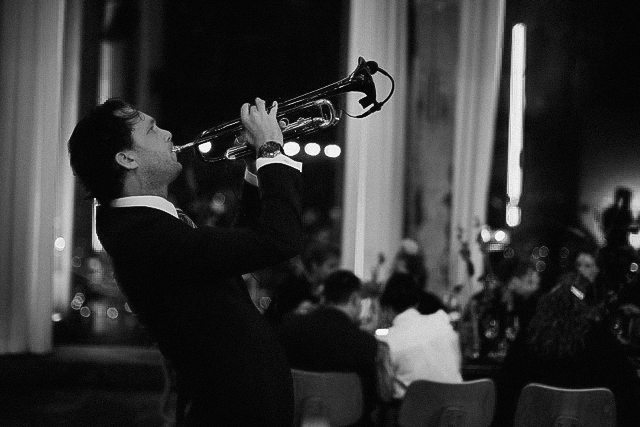 2 persons: DJ & trumpet

3 hours

DJ concept for event
Elevate your event to unparalleled heights with the irresistible allure of Bas White and Thomas Wessels.
Bas White and Thomas Wessels constitute a dynamic duo ready to infuse enchantment into your event. With a combined tenure of over 15 years in the industry, Bas boasts a global portfolio, having collaborated with discerning clients worldwide. His multifaceted expertise in event management aligns seamlessly with an array of passionate professionals within the music realm.
Thomas, on the other hand, is a virtuoso in Sound Design, cultivated from his early years as a live musician who frequently graces renowned venues alongside top DJs. His hallmark is his extraordinary adaptability, making him the quintessential enhancement for any occasion. Whether it's a grand-scale event, an intimate club, a vibrant beach party, or the refined ambiance of hotels and bars, the synergy between Bas & Thomas casts a spell of musical harmony that elevates the very essence of your event's style. Together, they conjure magic in the realm of music, transforming your gathering into an unforgettable experience.