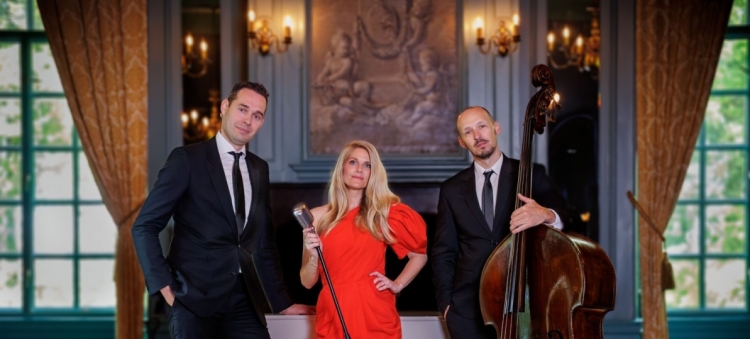 3 persons 1 x singer, bassist & pianist

3 x 45 Minutes

Enchanting jazz transformation
Elevate Your Event with Suite Louise's Captivating Modern Jazz! Looking to add a touch of sophistication and energy to your next party or event? Look no further than Suite Louise, the remarkable three-person band based in The Netherlands. With their mastery of jazzy arrangements, they infuse well-known standards and popular songs with a modern twist that will leave your guests enthralled.
From the timeless classics of old jazz to the most beloved tunes of today, Suite Louise's versatile repertoire ensures a captivating musical experience for everyone. Imagine the ambiance created as their smooth melodies and three-part harmonies intertwine, providing the perfect backdrop for any drink or dinner gathering. But Suite Louise offers much more than just their musical prowess. With meticulous attention to detail, their appearance is always impeccable, enhancing the overall aesthetic of your event. Their commitment to professionalism ensures that every aspect of their performance is flawlessly executed, leaving you free to enjoy the occasion. Whether you're hosting an intimate gathering or a grand celebration, Suite Louise is the ideal musical setting to create an unforgettable experience for your guests. Don't miss the opportunity to enhance your event with their unique blend of jazz and pop.