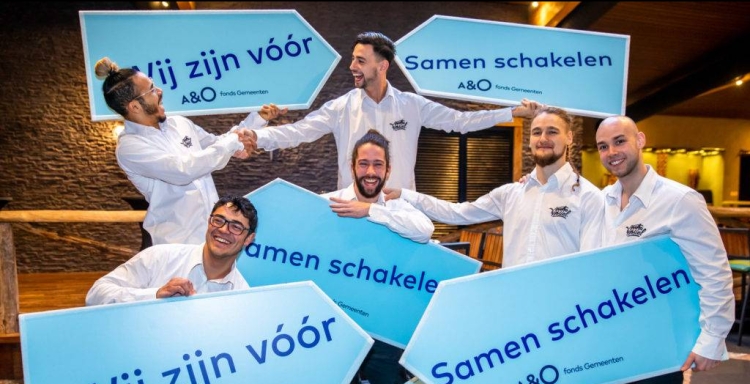 4 - 6 dancers

30 minutes

Experience Unmatched Spectacle and Energy with Customized Opening Acts
Are you seeking an unforgettable opening act for your next event or party? Look no further! Our talented dancers combine stunning acrobatics and choreographed dance to capture your audience's attention from the very start. They understand that an opening act should be thrilling and dynamic, which is why they deliver exactly that. Each act can be customized to your specific preferences, and they welcome the opportunity to collaborate with you to make your vision a reality.
Their acrobatic feats and custom-made signboards create an awe-inspiring visual display that will keep your guests entertained from start to finish. Their team is highly skilled and can provide a combination of male and female performers to suit your needs. When it comes to opening a new business location, it's crucial to make a strong first impression. That's where they come in – the performers will wow your audience with their professional tricks and captivating energy. They also offer branding options with custom-made signboards, allowing you to share your personalized message in an engaging and exciting way.
At their core, they're passionate about bringing energy and spectacle to events of all kinds. The performers are dedicated to making your event a success and ensuring that no one misses out on the excitement. They always take your specific preferences into account when creating our opening acts, so you can rest assured that you'll receive a customized experience that will leave a lasting impression.