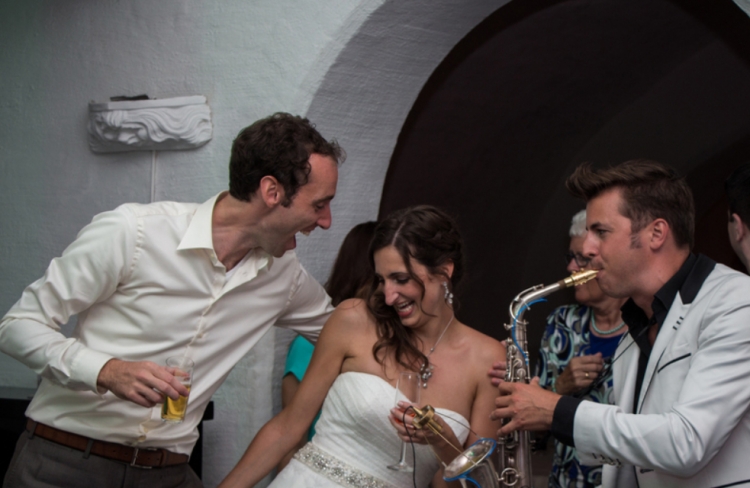 Saxophonist

3 x 45mins

Full energy Funky sax tunes
Mr. Saxo-B is a seasoned performer with over 150 shows each year, bringing rich experience to make your event truly unforgettable. He seamlessly blends his musical talent with Dutch and international DJs' beats, creating an electrifying atmosphere that elevates any occasion.
If you prefer a relaxed setting, Boris can craft a serene ambiance perfect for networking receptions or events where background music is key. With a curated collection of saxophone-friendly tunes, Boris effortlessly complements your DJ, ensuring a harmonious sonic journey.
Adding background saxophone melodies adds a unique and captivating touch to your event, leaving a lasting impression on your guests. Boris's enchanting melodies encourage longer conversations and enhance overall reception enjoyment. He's available for various events like receptions, brand launches, and venues like restaurants, bars, and cafes, where his saxophone expertise complements the music.
Boris's ability to connect with the audience guarantees an enthusiastic dancefloor experience, taking the music to exciting heights. Saxin' up your event becomes a signature feature, leaving your guests talking about it long after the event ends.