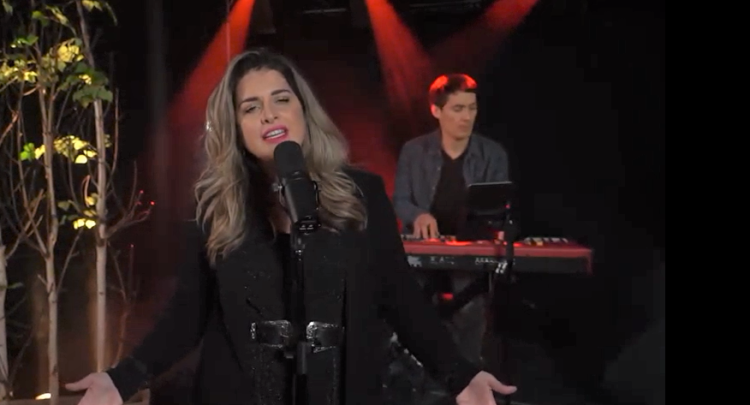 Singer

3 x 30minutes

A versatile singer to complete your event
To live with and off music is what Meike van der Veer was always certain about. She listed "singer" as her intended career in many of her friends' books. She was able to achieve her objective of being able to support herself with her singing. Meike performs, writes, and sings. She is a music lover and musician. Her soothing voice carries you on a personal trip as it embraces you with openness and assurance. She allows you to take a step back and understand how closely connected music and emotion are. Meike's voice can be heard in a packed HMH, in the first season's quarterfinals of The Voice, at her yearly Meike and Friends concerts in her hometown, in national radio ads, at stunning, intimate weddings, and at lavish (business) parties. The tracks on Meike's debut album, "Inside," which came out on April 5, take the listener on a voyage into her inner world.
Meike enjoys singing during the wedding ceremony of a bridal couple because it is always a very precious and intimate occasion. She favors singing tunes that give you a distinctive feeling on this lovely day. Meike is a welcome guest at festivals, music venues, weddings, business events, and private parties. Whether she is performing with a band or a DJ. Meike performs a variety of songs, from current hits to timeless dance music. On a typical party night, Meike & Friends will perform iconic soul, pop, jazz, and dance songs by artists including Alicia Keys, Aretha Franklin, Whitney Houston, Bruno Mars, Rihanna, Adele, Emeli Sandé, and Michael Jackson.