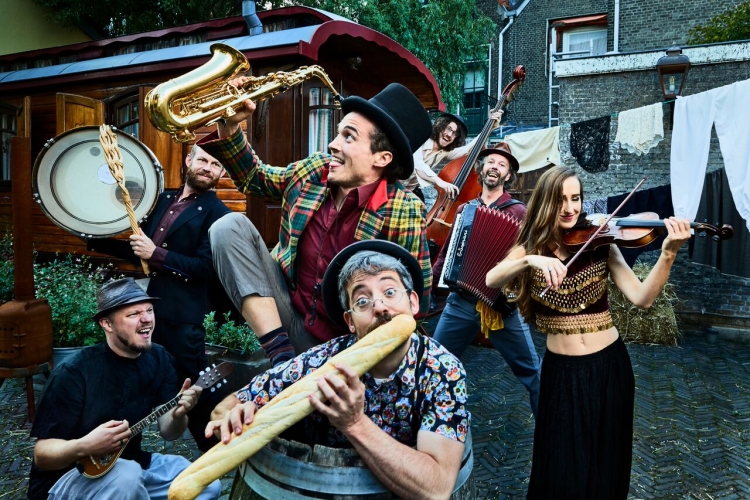 Alto saxophone/vocals, violin/vocals, bouzouki/vocals, clarinets, accordion, double bass/vocals, drums/percussion

2 x 45 min

Diverse repertoire with infusion of world Music
L'Chaim makes music that leans on Eastern-European traditions and interprets these in an entirely unique and energetic manner. The band started in 2006 and consists of seven musicians from the Netherlands, Spain, and Italy. With a background in the klezmer, Balkan, pop, jazz, Iranian and Spanish music they create a refreshing and danceable mix. This band prefers to perform at Festivals and Public events.
L'Chaim is special in its genre because of the fusion of musical styles and the origin and background of the different musicians that make up the bank. The 3 vocalists sing in no less than 10 different languages. The songs vary from lively polka to melancholic songs. Both their albums "Gipsy Trouble" (2011) and "Animal Bazaar" (2015) show the diversity of the band very well. Although the band name might suggest otherwise, the band has no connection with Judaism or Israel. The group's repertoire mainly consists of their own work, supplemented with klezmer traditional and gypsy music from the Balkans.
The variation and boundless stage energy make it a pleasure to watch L'Chaim. There is singing in eight languages ​​​​​​​​​​and With their energetic live show, they get everybody to dance and have become experts in making a big party, both on the street and on stage.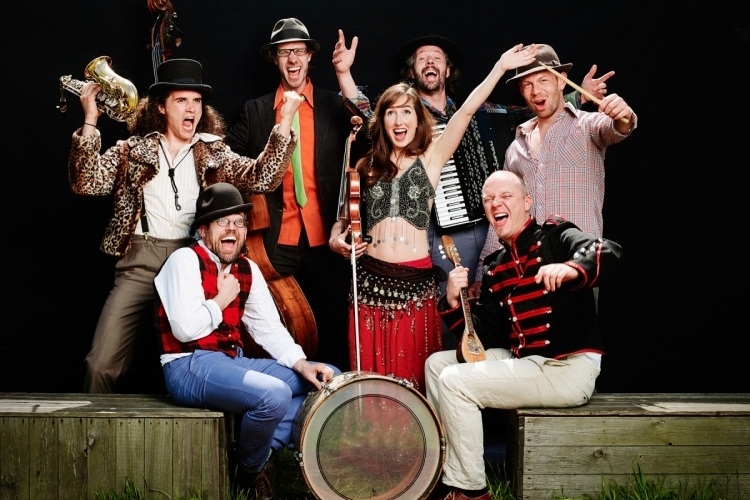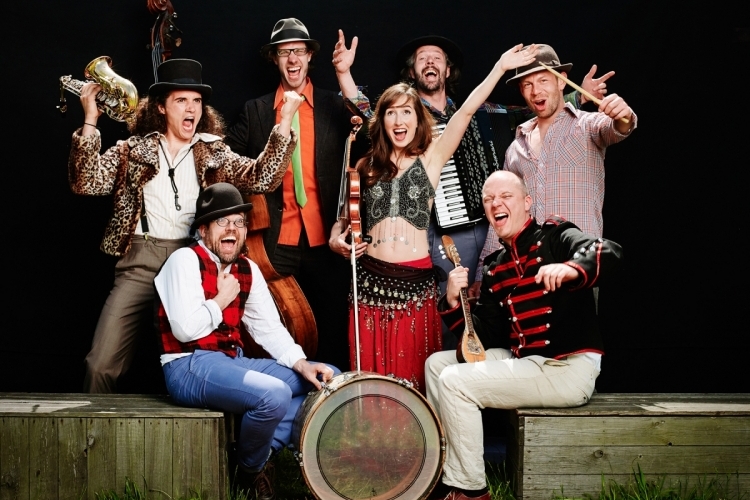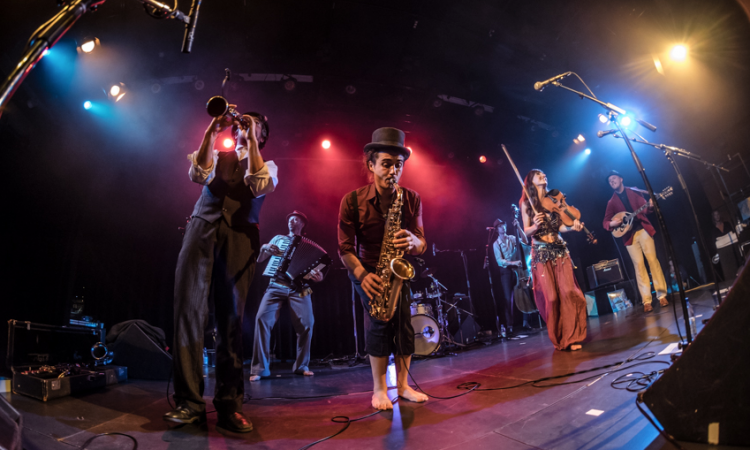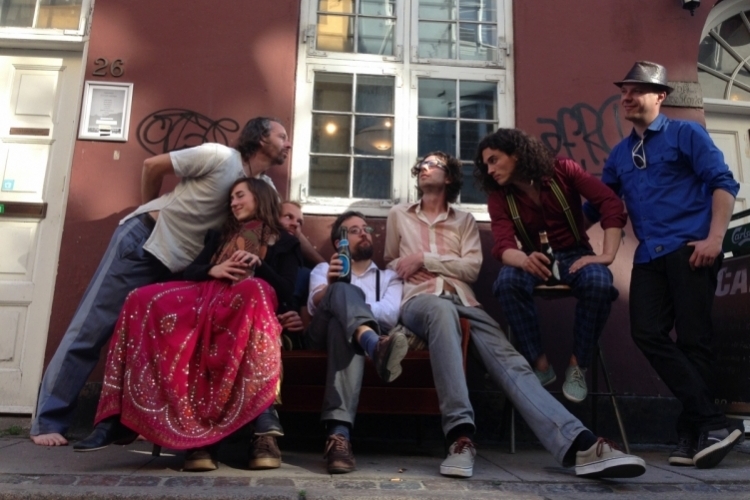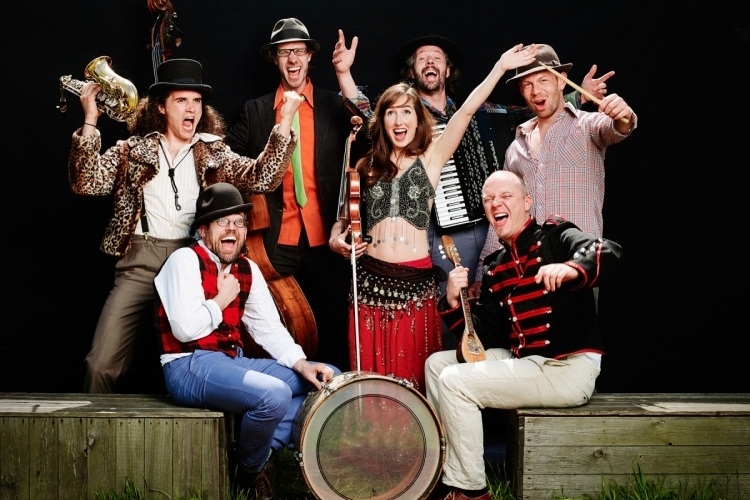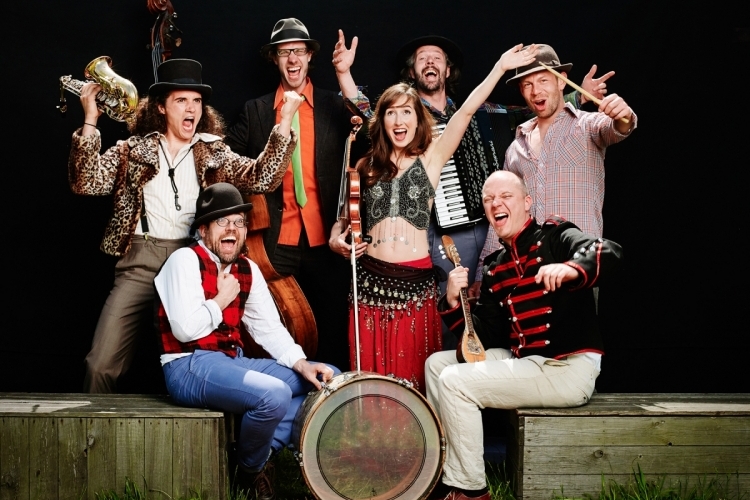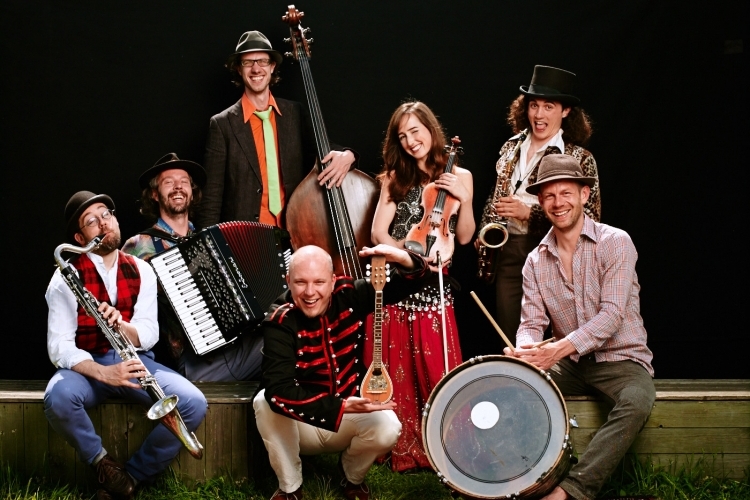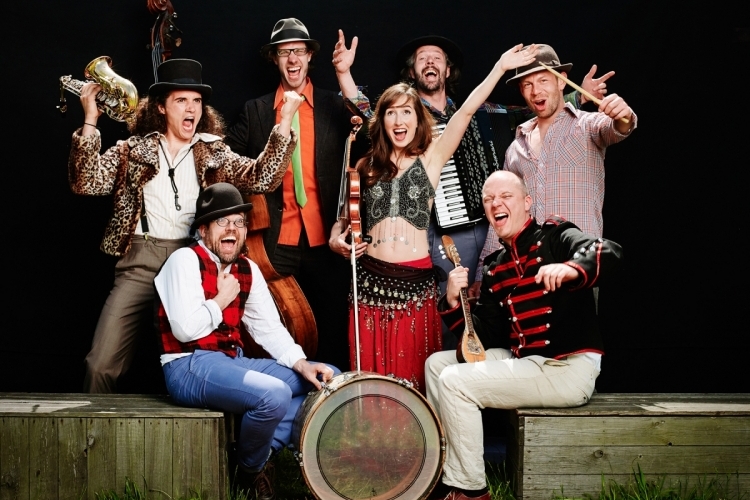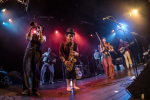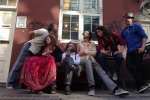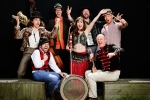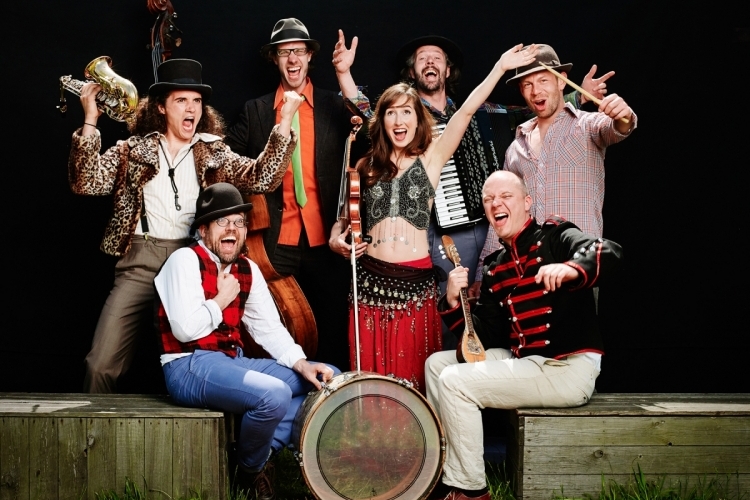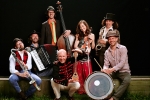 Price on request
2 x 45 min
Alto saxophone/vocals, violin/vocals, bouzouki/vocals, clarinets, accordion, double bass/vocals, drums/percussion