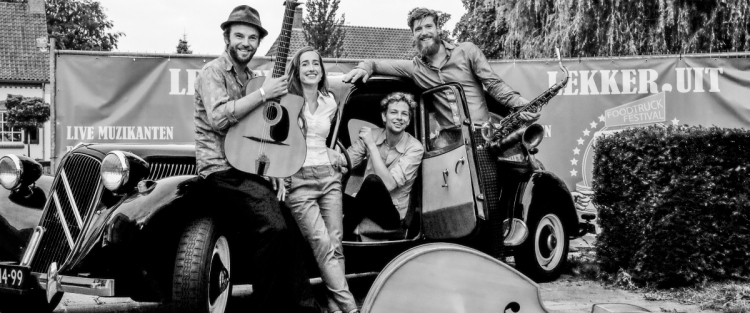 4 personen: zanger/gitarist, contrabassist, saxofonist, violist

3x 45 min

Gipsy muziek, perfect voor diner, receptie of feest
Pierre & Les Optimistes is a French-Dutch gypsy jazz band. Their music is upbeat, energetic and great to dance to – a real gypsy mix! They actually call their music "Gipsy Stuff", because their repertoire includes not only their own music but also original french songs, gypsy jazz covers, swing & jazz tracks, rumba & acoustic reggae.
Listening to their songs, you will be reminded of stars like Django Reinhardt, Louis Armstrong, Louis Prima, Sanseverino, La Caravane Passe & La rue kétanou. Pierre sings in French, English, Spanish, Dutch, Russian (and more). Their personal vision of global music is inspired by Classic Jazz and Jazz Manouche, French chansons, Flamenco and Caribbean Music – as well as anything else that might catch their ear.
Whether with original songs or all-time classics they aspire to share their joy with the world. Based in Utrecht, the Netherlands, they have developed an international following throughout the past years.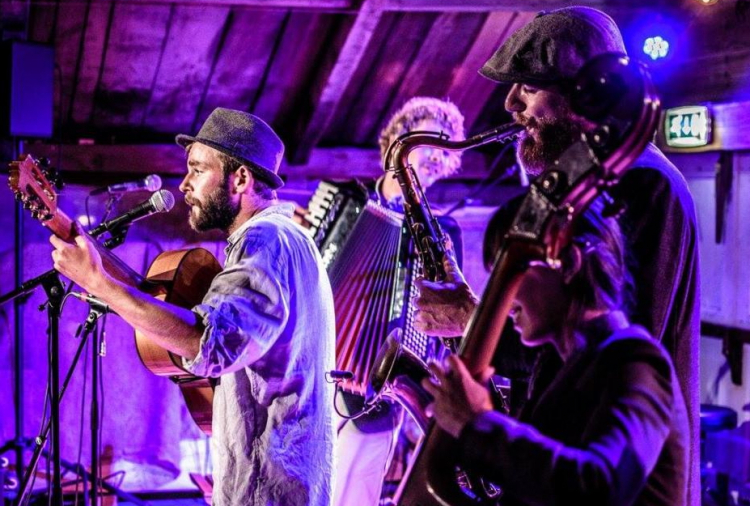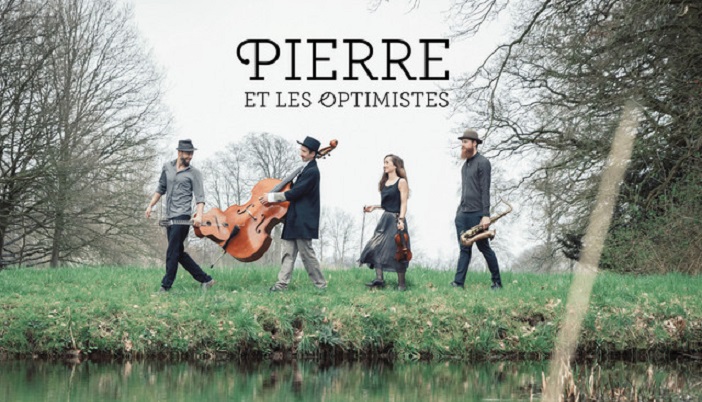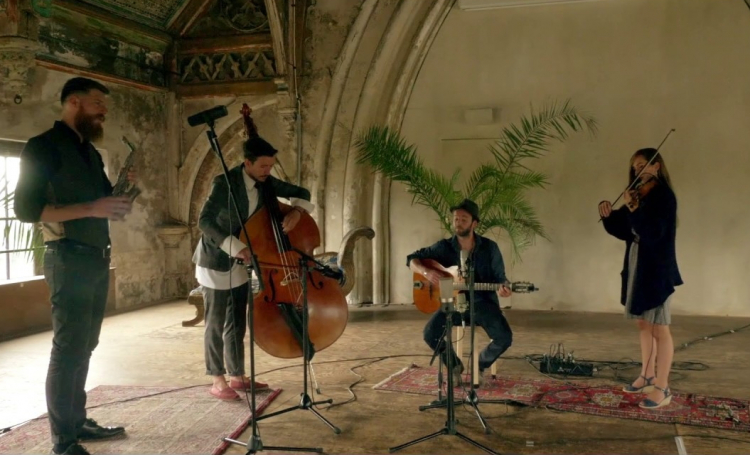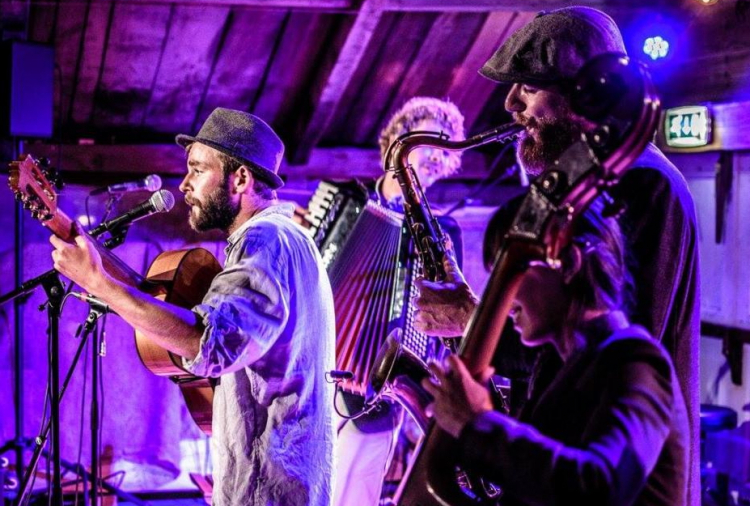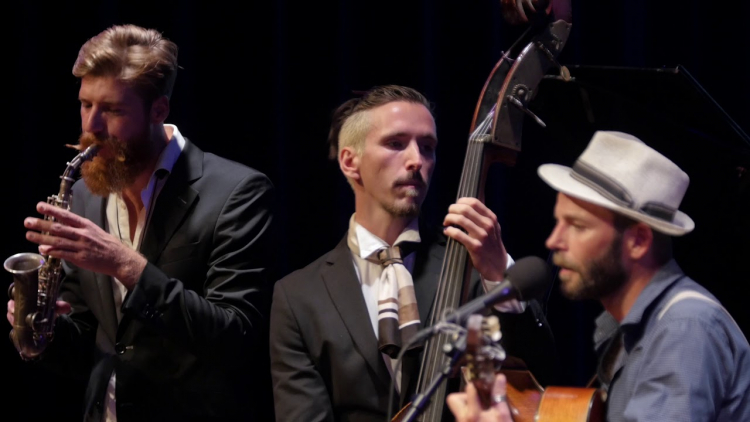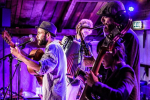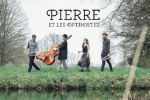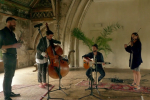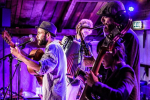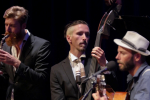 Price on request
3x 45 min
4 personen: zanger/gitarist, contrabassist, saxofonist, violist