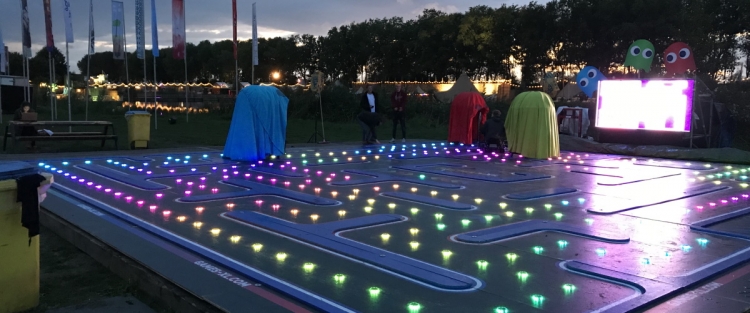 1 or 2 people per game

4 hrs

Interactive game for teambuilding
XL-Games, as the name sounds,  are very huge and cool installations that everyone has played once on the computer. You can now do so in a life-size version for your occasion. They're multiplayer games and real eyecatchers! The games are unique experience for the players and the people in general.
It is conceivable to tweak this games; for instance, by incorporating logos into the game. Is there a staff party organized and is there a desire to have the company logo come back in the game? We're going to take care of it!
It is additionally conceivable to organize a photo opportunity after the game ends. Participants take a picture with their score, a like and/or speech balloon with a background that matches the event. Did you know that after an achievement, people are more likely to share their photo on social media?
Since 2008 the Games have be released at Lowlands. From Duck Hunt XL, Pac Man Xl, Physical Pong to Space Invaders. Games-XL is the subsequent step! The games are tweaked and now ideally usable for any event.