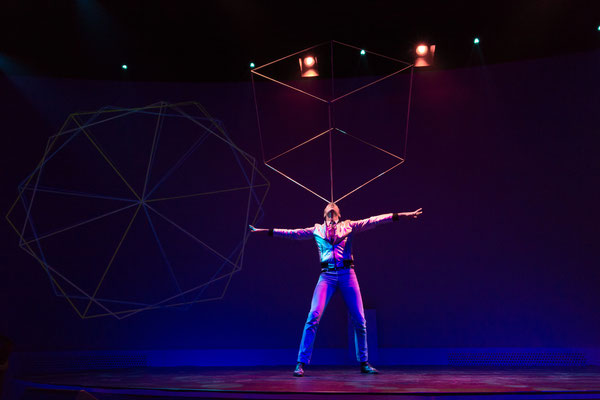 1 person

2x 10 min

Not applicable
David is known for his smooth and musical style of juggling. His show is a mixture of impressive and world-class juggling routines, presented in a newfound way and alternated with humorous and sometimes slightly random acts.
Becoming a circus artist, David's biggest dream was when he was a kid. Many circuses visited David's hometown, Nijmegen, The Netherlands. He watched all of them thanks to his father who took him every time there was a circus event. The big top, the sawdust, the wonderful artists, all of it together created the magical entertainment David fell in love with.
He was specifically captivated by the jugglers, they grabbed David's interest. Every time he had seen a juggler, he went home and tried to imitate every single trick, move and expression. At age 16 he was already performing on open stages and the streets of his hometown. After graduating high school, David auditioned at a professional circus school and got accepted. In the subsequent four years, he worked on acrobatics, dance, theatre, and of course juggling under the technical and artistic guidance of object manipulation teacher, Gregor Kiock. David graduated successfully in 2011 with a Bachelor's degree in Circus Arts.
Over the last few years, David has performed in cabaret clubs in Amsterdam, Rome, Istanbul, Geneva, Brussels, and Cologne. He toured in The Netherlands and Israel with the renowned dance company Scapino Ballet. He has appeared on the famous French TV show Le Plus Grand Cabaret Du Monde and Holland's Got Talent (semi-finalist). He also performed in private shows for companies such as Siemens, Bosch, Lego, and SunHope Group and he was accompanied on live stage by the Südwestdeutsche Philharmonie during "A Circus Symphony" in the beautiful concert hall of Lucerne, Switzerland.