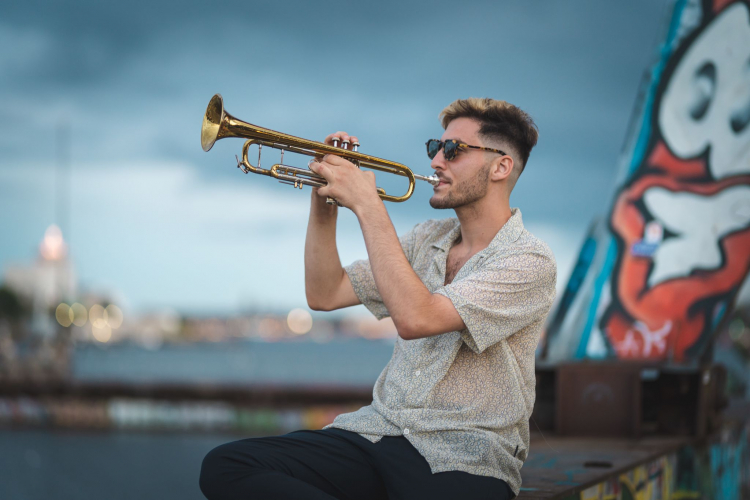 1: Person Trumpeter

4hours

Amazing Trumpeter that blends well with a DJ
Are you looking for the best way to take your party to the next level? Trumpeter Noam Bar-gil is a perfect choice! This trumpeter will unquestionably fill up your dance floor. He knows how to seamlessly blend together with the DJ at any event. Naom is a professional jazz musician who can effortlessly improvise and adapt to the style of the event. He is a real entertainer, who creates a whole new mood on the dance floor and lets you have an unforgettable and wonderful time with those you care about.
It is not a surprise that with Naom, a duo performance involving a Dj with trumphet can easily be adapted, from disco to afro beats, funk to EDM, and chill house music to jazz. Noam can play a wide range of styles and brings an energetic vibe to the event.
He has played at many different events such as corporate parties, weddings, birthdays, private events, clubs and multiple festivals. Noam has gained so much experience in the music industry and pays attention to the detail, making a name for himself as the Trumpet Guy for events. His passion is music, and it inspires him to inspire others.