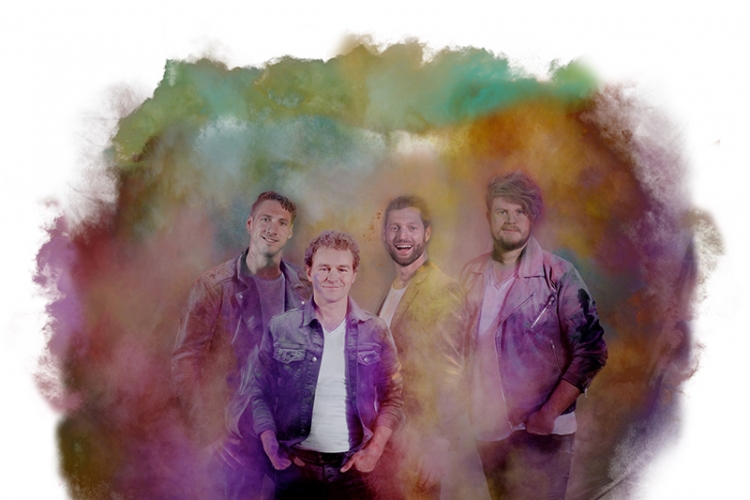 4 Persons: Singer / keyboard/ guitarist, guitarist, drummer, and bassist

3 x 45 min.

Danceable contemporary and classic hits

Dance, Dutch, Nederlands, Rock
A performance of Trots (dutch for Pride) is always a great experience. With many modern songs, blended with classics, the band ensures a memorable party every time! The repertoire of Trots is always full of hits and up-to-date. The band does not give the audience time to take a break: dance, jump, enjoy, and sing along! New songs from Justin Timberlake, Bruno Mars, Avicii, Kensington, Ed Sheeran, Nielson, Robin Thicke, Pharell, and Armin van Buuren mixed with classics by Michael Jackson, Robbie Williams, Doe maar, Bob Marley, and more…
Trots consists of 4 top musicians who combine a lot of energy and fun with a lot of stage experience. Singer/keyboardist/guitarist Kelly Veerman, top guitarist Ruud Schouten, drummer Bart Klomp, and bass player Jack de Vries are professional musicians with a love for music and an unmeasurable passion to make every night special.
Trots has been one of the best and most booked bands in the Netherlands for years! The band feels at home on big festival stages, party tents, and large outdoor performances. They are also able to give a banging performance on small stages and at weddings and parties. By giving each performance a fantastic show with the highest dedication, the band has built up a great reputation for live performance!
Looking for a TOP band with an up-to-date repertoire? Then Trots is the perfect pick for your event!
The repertoire of the band Trots is always up-to-date, new songs are interspersed with the best classics! For a pick out of the repertoire:
Adventures of a lifetime – Coldplay
Alles is liefde – Blof
Billy Jean – Michael Jackson
Blurred lines – Robin Thicke
Can't stop the feeling – Justin Timberlake
Could you be loved – Bob Marley
Don't stop me now – Queen
Feels – Calvin Harris
Fireball – Pitbull
Fireworks – Katy Perry
Geronimo – Sheppard
Get Lucky – Daft Punk
Hangover – Taio Cruz
Happy – Pharell
Hello – Martin Solveig
I gotta feeling – The black eyed peas
I'll be there for you – Rembrands
Locked out of heaven – Bruno Mars
Love generation – Bob Sinclar
Narcotic – Liquido
Sex on fire – Kings of Leon
Sexy als ik dans – Nielson
Shape of you – Ed Sheeran
Shut up and dance – Walk the moon
Smoorverliefd – Doe maar
Sterrenstof – Jeugd van tegenwoordig
Summer – Calvin Harris
Thinking out loud – Ed Sheeran
This girl – Kungs
This is what it feels like – Armin van Buuren
Titanium – Sia
Treasure – Bruno Mars
Uptown funk – Bruno Mars
Wake me up – Avicii
War – Kensington
Year of summer – Niels Geusenbroek
….en meer!!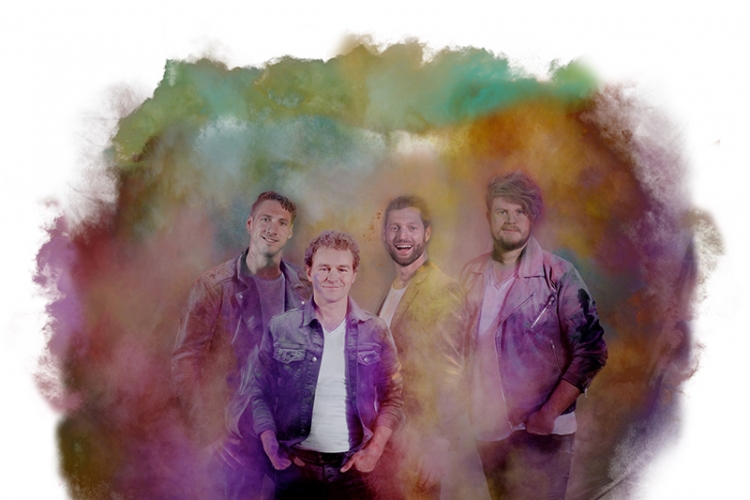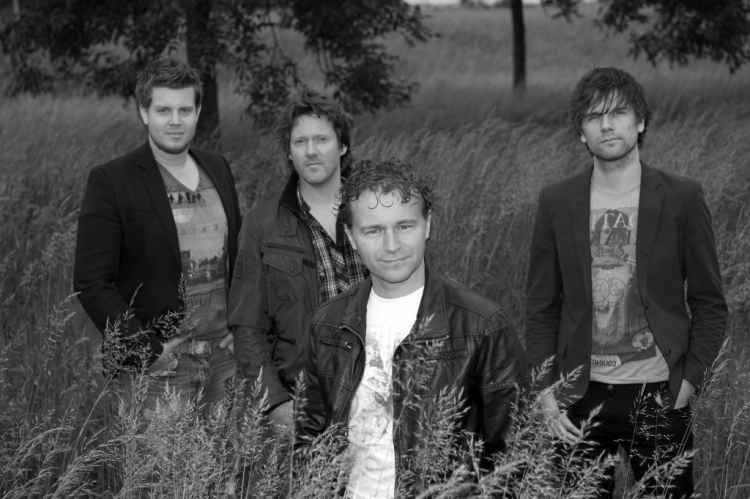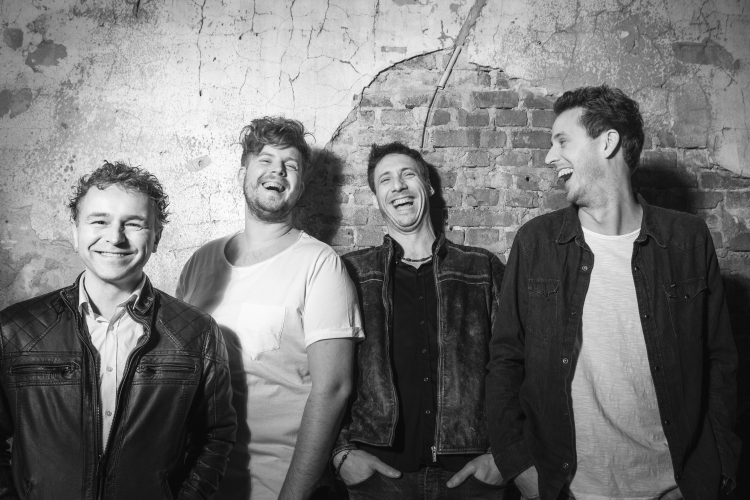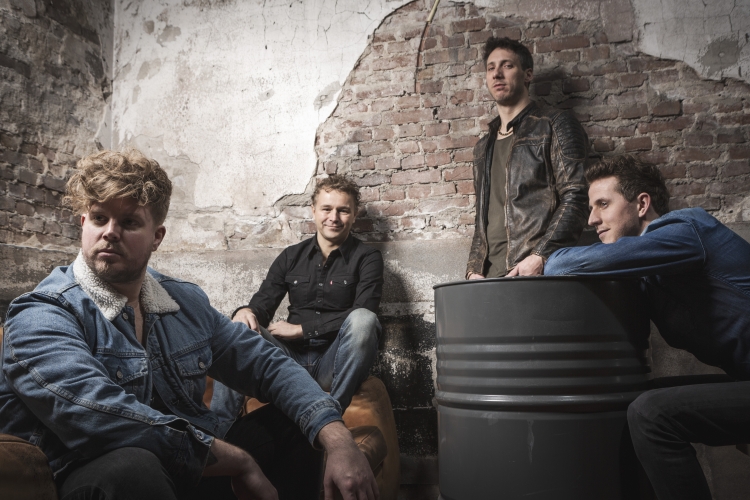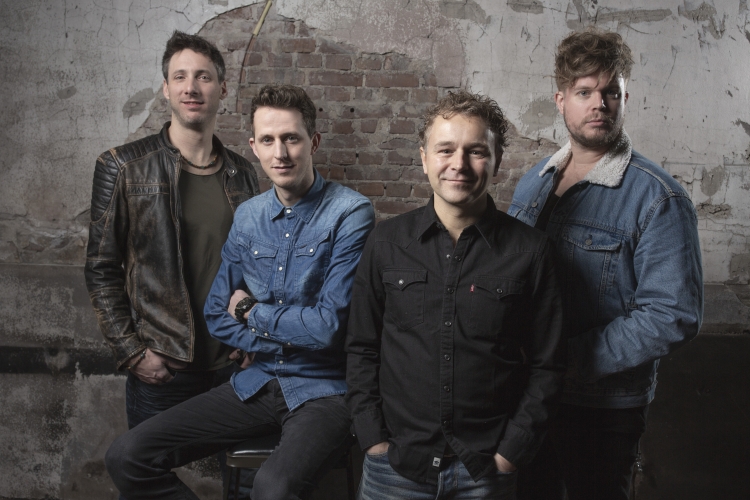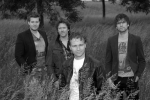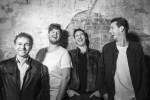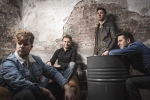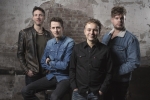 from € 1995
3 x 45 min.
Dance, Dutch, Nederlands, Rock
4 Persons: Singer / keyboard/ guitarist, guitarist, drummer, and bassist