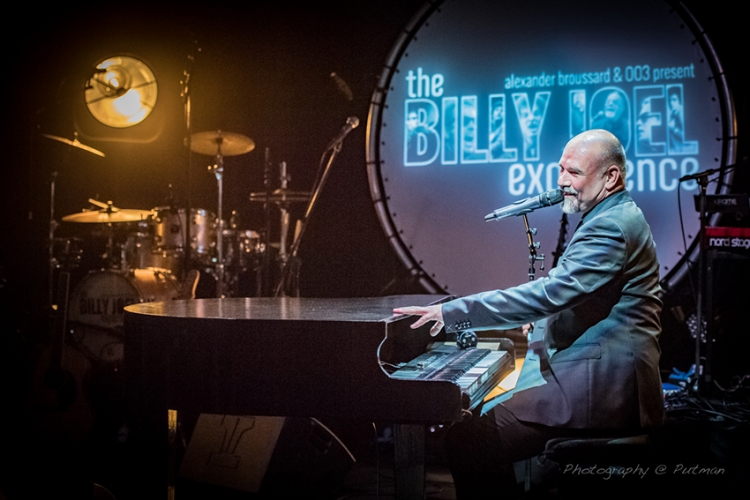 The Billy Joel Experience
6 persons: vocals/keys, guitar, drums, bass, keys, saxophonist

2 x 45 min

Repertoire of Billy Joel ,Classics
Transform your party with a dazzling tribute to Billy Joel performed by Alexander Broussard & his five-piece band "003".
Billy Joel's songs need no introduction. They have become part of everyone's collective memory. He is one of the most successful artists in pop history and has more than 30 top ten hits to his name. His repertoire actually covers all sides of the pop spectrum; of course the classic sing-along "The Pianoman", the swinging rockers such as "My life", beautiful ballads such as "Honesty" or tasty Rock & Roll such as "Only the good die young". Each and every one of those songs might impress you even more on live stage than on the record. And although Billy (69) is still performing, the chance is very small that he will still settle in the Netherlands. So it was high time for a tribute, hence, the Billy Joel Experience.
Having toured as a performing artist in numerous lineups for over three decades, Alexander returned to his first love in 2020–performing as an independent recording artist, Alexander decided to re-release his first album (1996), followed by his album with live renditions of Billy Joel songs (2020), and his new album of originals in 2021.
In recent years, Alexander Broussard has grown into a much sought-after and versatile pianist/keyboardist and singer/entertainer. With an impressive career that starts from the most prestigious piano bars through to Najib Amhali (PlusSupportAct), De Corona's, Twarres, and many others, Alexander is a welcome guest on stages both large and small across the country.
His work has been received with enthusiasm by many radio stations and has enjoyed imperative airplay in the Netherlands.