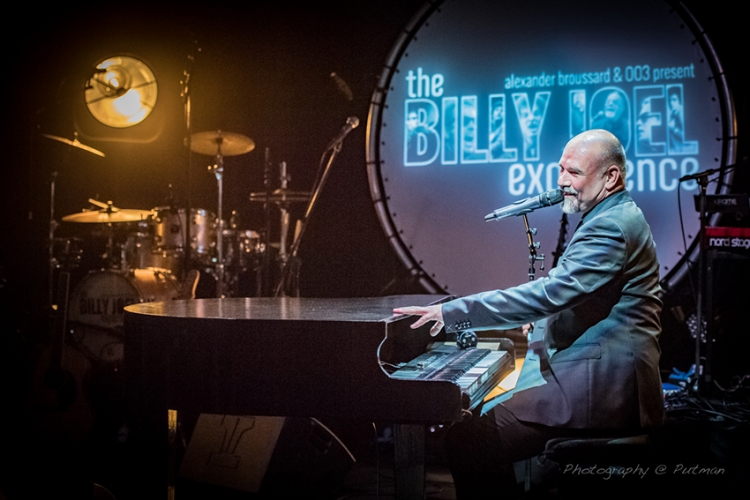 The Billy Joel Experience
6 persons: vocals/keys, guitar, drums, bass, keys, saxophonist

2 x 45 min

Repertoire of Billy Joel ,Classics
Elevate your event with an extraordinary tribute to Billy Joel, meticulously presented by Alexander Broussard & his accomplished five-piece band "003."
Billy Joel's iconic songs require no introduction, having seamlessly woven into the collective memory. As a pop luminary with over 30 top ten hits, his repertoire spans the entire spectrum of the genre, encompassing classics like "The Pianoman," vivacious rockers such as "My Life," poignant ballads like "Honesty," and spirited Rock & Roll anthems such as "Only the Good Die Young." Witnessing these compositions on the live stage may unveil new dimensions that surpass their recorded versions.
While Billy Joel, aged 69, continues to perform, the prospect of his Netherlands residency remains slim. This gap calls for a tribute that manifests as the Billy Joel Experience, a testament to his lasting impact.
After touring across various lineups for over three decades, Alexander Broussard rekindled his passion in 2020 as an independent recording artist. Notably, he re-released his debut album from 1996, followed by an album featuring live renditions of Billy Joel's hits (2020), and an original composition collection in 2021.
In recent years, Alexander Broussard has evolved into a sought-after and versatile pianist, keyboardist, and singer/entertainer. His illustrious career encompasses performances at prestigious piano bars, and collaborations with notable acts like Najib Amhali, De Corona's, Twarres, and others. Alexander remains a welcomed presence on both large and intimate stages throughout the country.
His work has garnered enthusiastic responses from numerous radio stations and secured vital airplay across the Netherlands.