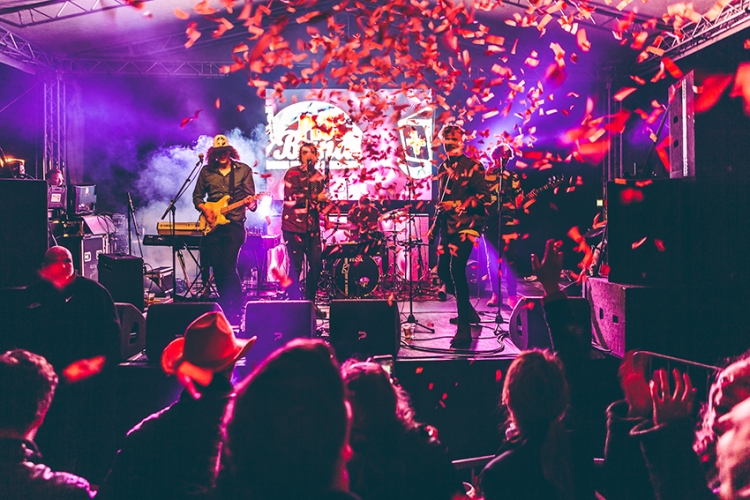 1 x drums,1x bass, 1x guitar, 1x keys, 2x singers

3 x 45 minutes

Smashing covers of well-known classics & latest hits
Plusband has been vanquishing the music stage for a long time. With their very magnificent excitement, energy, and entertainment, they transform each stage into an astonishing exhibition! From little to enormous gatherings, each show is changed into a crushing party and gives a dining experience brimming with sing-alongs and polonaises.
With Plusband, it is consistently more insane; from co2 to confetti cannons; each party melody is a genuine delight to pay attention to and watch! With more than 150 shows in their pocket, the Plusband young men are at home whether at exchange fairs or bars. This is a high-priority band that gives a different melodic encounter, in a solitary show. From notable works of art to the most recent hits, Plusband can do everything! Imagine Seething guitars, the coolest beats, swinging pianos, and a bubbly presentation! This band can be recruited at weddings, corporate gatherings, and celebrations! For each occasion a major upside!