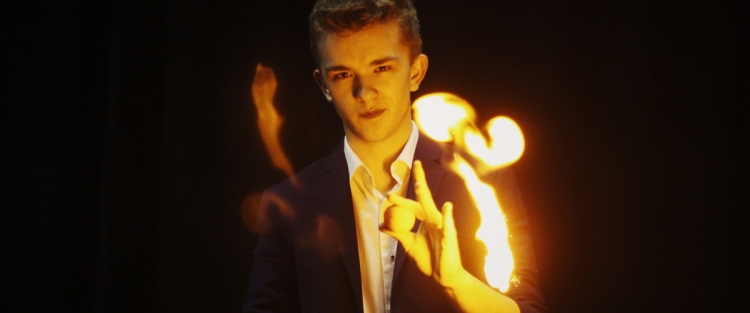 1 person: magician

2x 45 min

magician and illusionist
David Nathan is unquestionably a rising star in the world of magic, boasting an impressive array of accomplishments despite his youth. With international awards, a captivating theater show, and numerous television appearances under his belt, David's talent shines brilliantly. Even well-established names in the industry, such as Hans Klok, Victor Mids, and Niels Houtepen, seek his expertise.
In his dynamic and humor-infused performances, David leaves an indelible mark on the stage with breathtaking illusions and unparalleled engagement with the audience. Whether he's serving as an energizing act, opening the show, or bringing it to a spectacular close, he mesmerizes every onlooker, leaving them feeling absolutely fantastic and ensuring they'll be talking about the experience all night long.
David's journey in the world of magic began at a young age, and his extensive experience is evident in every performance. Renowned companies like Funda, Rabobank, Ernst & Young, and Samsung have been enthralled by his acts, leading to repeated bookings. David's fresh and contemporary style effortlessly breaks the ice and forges an immediate connection with the audience. His customized tricks forge a strong bond with employees at company gatherings and events, effectively and memorably presenting new product features.
For David, the essence of his craft lies in creating connections, making people momentarily believe in the impossible, and uniting them in an extraordinary experience. Prepare to be astonished and enchanted by the enchanting magic of David Nathan!