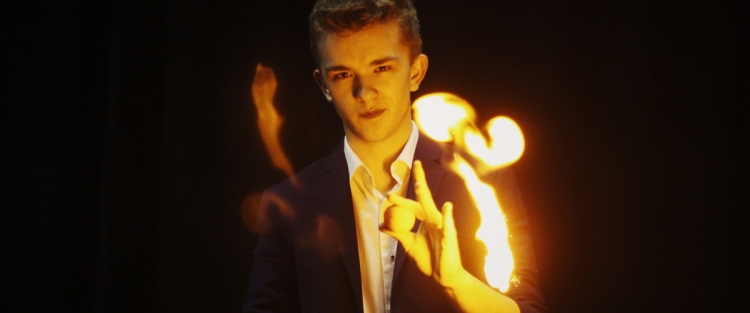 1 person: magician

2x 45 min

magician and illusionist
David Nathan is an upcoming talent, who has been involved in magic for many years. David continues to develop his acts, shows, and creatively invents new magic arts. In addition, he is not only guided by an appealing magic-team but also, he looks at other creative magicians. His biggest source of inspiration is Hans Klok, with whom he has been in contact since 2009. Klok helped David in developing a competition act. David in return taught the great master Klok, a few moves for his new act. That indicates how eminent David's talent is. Are dreams for the future? Touring the Netherlands with your own theater show.
In the meantime, David has been allowed to stand in front of a full Ziaggo Dome, as a Magic Consultant on MINDF*CK LIVE, in June 2019 he played his first full-length theater show IDENTITY 3 times in front of a sold-out venue. In addition, David performs throughout the week in Netherlands, Belgium and France. From Christmas parties, anniversaries, weddings to theater shows, David Nathan guarantees an unforgettable event!
To speak with Hans Klok: "Keep an eye on this boy!"