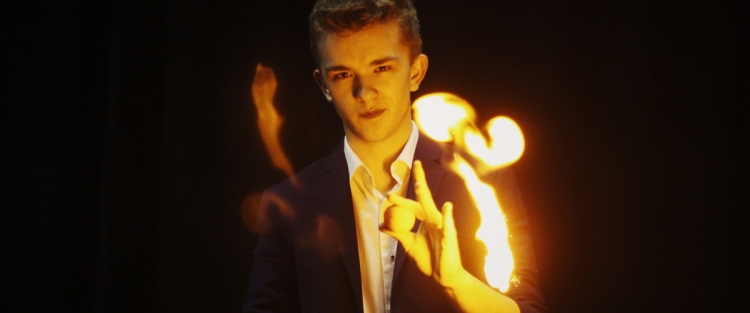 1 person: magician

2x 45 min

magician and illusionist
David Nathan is the new generation in magic. An ambitious illusionist who, considering his age, already has a lot to his name. He won several international awards, has his own theater show, and was seen in various TV appearances. More established names like Hans Klok, Victor Mids & Niels Houtepen regularly look in on David for support.
Whether it's an energizer, opening, or closing act, David will set a footmark on the stage wth an energetic show filled with incredible illusions, a lot of humor, and unparalleled interaction with the audience. This is the perfect show to get everyone on the edge of their seat and make them feel great. The people that David brings out to the stage become the star of the show, and they will talk about it all night long!
Because David has been working with magic nonstop since he was 5 years old, his skills are very well developed and he has a lot of experience. Well-established companies such as Funda, Rabobank, Ernst & Young, and Samsung have been on several occasions entertained by David in the recent past, and recurrent bookings speak for themselves.
David is often booked for company parties, brand activations, openings, and other events. With his fresh modern style, he quickly breaks the ice and makes an effortless connection with his audience. With his custom-made tricks, David will make your employees feel connected to your company, but he will also present the features of a new product in a striking and unforgettable approach.
David emphasizes that connection is key: "Making people believe for a moment that they have seen something impossible is something fantastic", And that is how he brings people together.