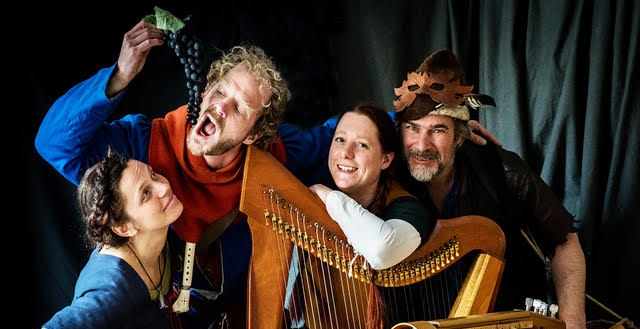 4 people: lute, harp, fiddle, drum, hurdy-gurdy and sheppards pipe

3 x 45 min
Datura creates the perfect entourage for a successful and unforgettable event with warm, beautiful melodies. One moment they treat the guests to romantic songs. They sing beautiful songs from medieval Europe accompanied by harp, lute and fiddle. The next moment they play the drum, hurdy-gurdy and sheppards pipe and call out their friend Bacchus, because it is time to raise the glass, to toast and to enjoy the divine wine.
They make contact with the public and provide insight into the history of music with short stories and by doing so they create a pleasant airy atmosphere. This cozy atmosphere is an excellent base for our hilarious medieval horse dance. If you have opted for the dance workshop, we invite guests to move in a sturdy stallion or elegant mare. Success guaranteed!
As a music group they can welcome the guests musically, provide an official opening of the necessary style with, among other things, horns or shepards pipes, musical background for a dinner or reception, tell a story, make announcements and support a musical ceremony.or just walk around and play music among guests. They are flexible, so that they can play where necessary.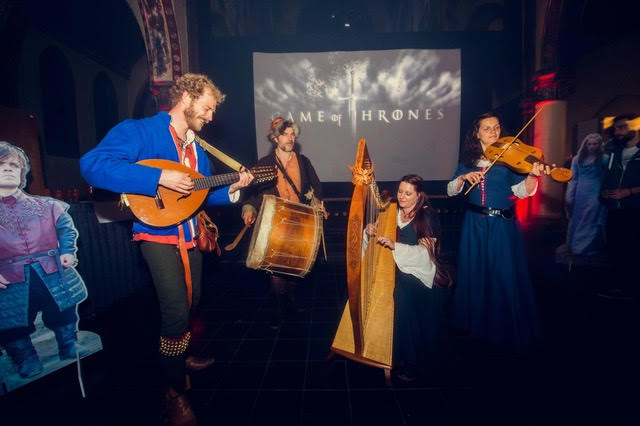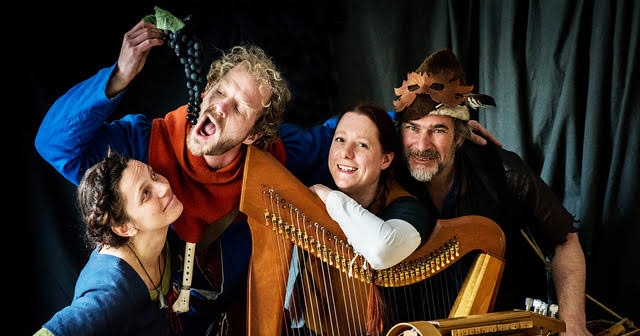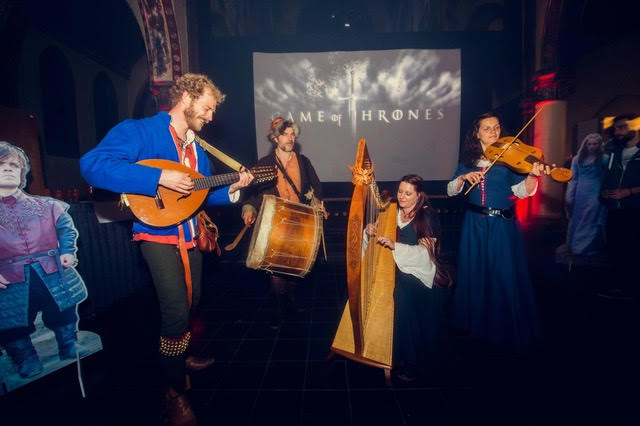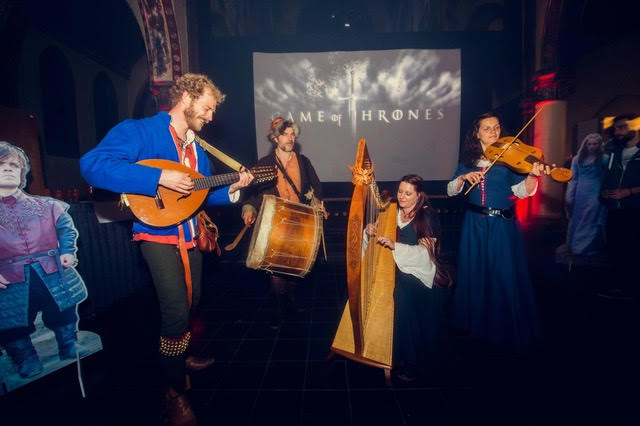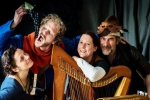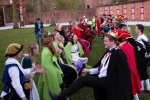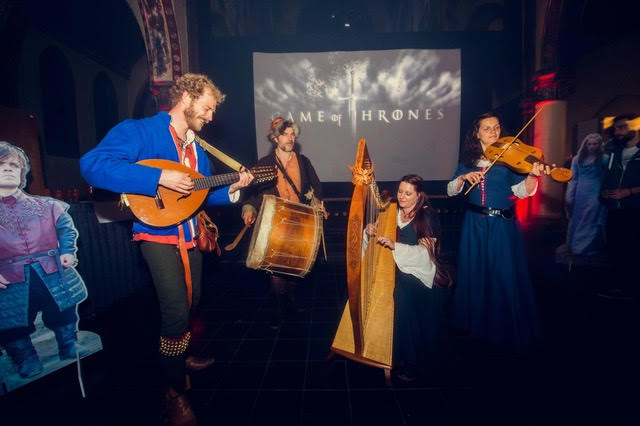 from € 1795
3 x 45 min
4 people: lute, harp, fiddle, drum, hurdy-gurdy and sheppards pipe