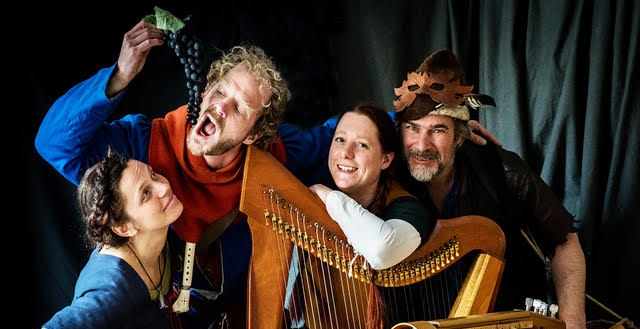 6 persons: 1x lute, harp, fiddle, drum, hurdy-gurdy and sheppards pipe

3 x 45 min

Instrumental medieval music
With their enchanting melodies, Datura creates an exquisite backdrop for an event that will leave a lasting impression. Transport yourself to medieval Europe as they serenade you with timeless songs, accompanied by the delicate sounds of harp, flute, and fiddle. In the blink of an eye, they switch to the rhythmic beats of the drum, the whimsical tones of the hurdy-gurdy, and the rustic charm of the shepherd's pipe, invoking the spirit of Bacchus to raise your glass, toast to life, and savor divine wine.
Datura engages with the audience, weaving tales of music's rich history, crafting an inviting, ethereal atmosphere that sets the stage for our uproarious medieval horse dance. Opt for our dance workshop, and we'll invite your guests to channel their inner stallion or graceful mare. Success is not just promised but guaranteed!
As a musical ensemble, they can welcome your guests with a harmonious flourish, set the tone for a sophisticated opening with horns and shepherd pipes, provide a melodious backdrop for dinners or receptions, narrate captivating stories, make announcements with elegance, and enhance the ambiance of any ceremony. Or simply wander through the gathering, sharing their music intimately with your guests. Their flexibility knows no bounds, ensuring they harmonize seamlessly wherever they are needed.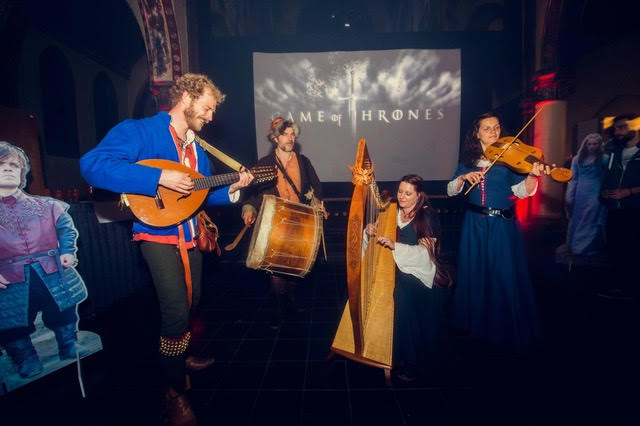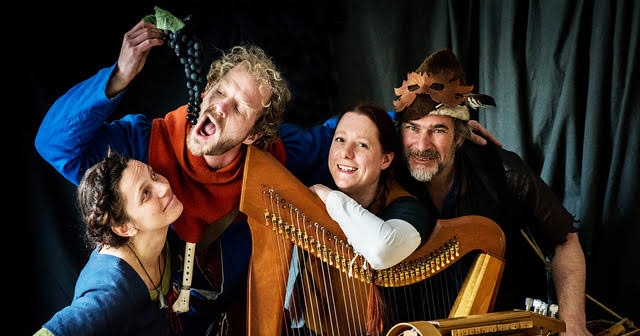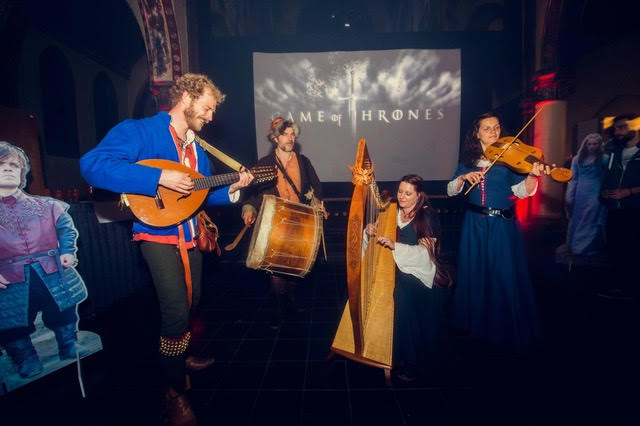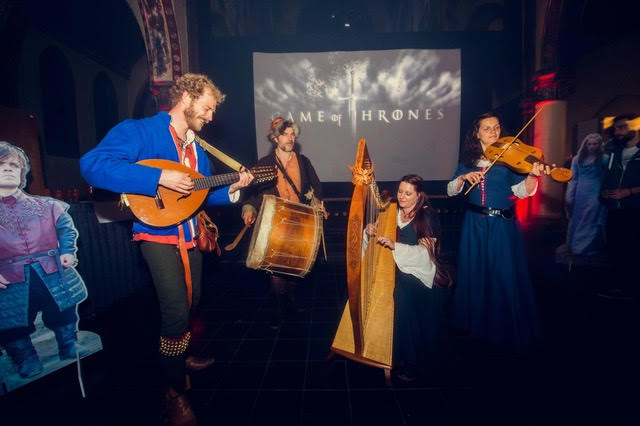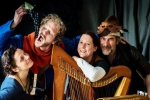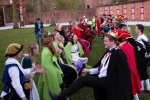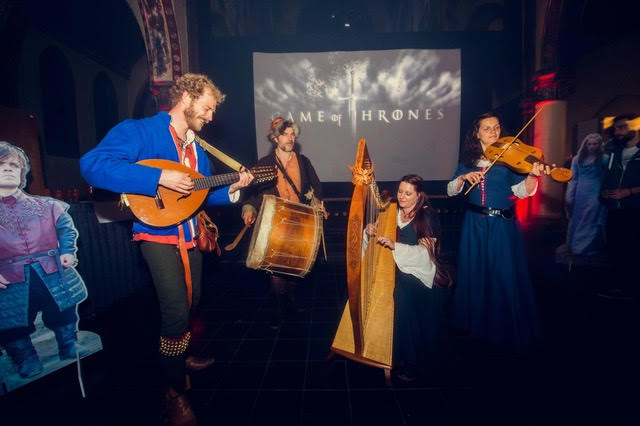 from € 1795
3 x 45 min
6 persons: 1x lute, harp, fiddle, drum, hurdy-gurdy and sheppards pipe