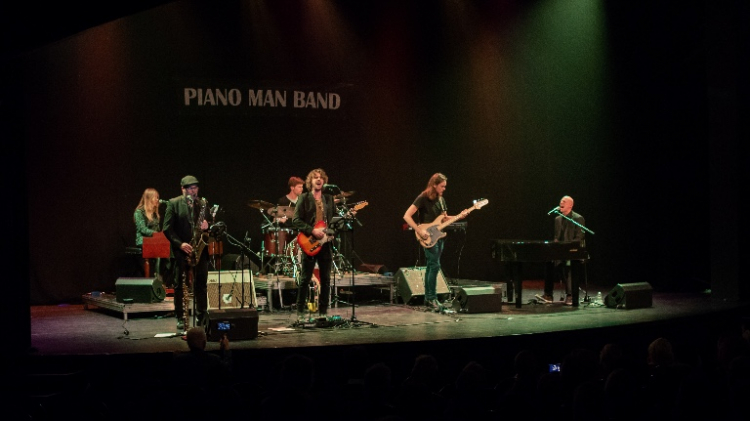 4 person: singer/pianist, saxophonist, guitarist & drummer/singer

2 x 60 mins

Old and contemporary pop songs
Daniel Roos is a singer, pianist, songwriter, music composer/producer, and vocal artist from the Netherlands. Inspired by artists like Billy Joel, Elton John, and Ray Charles, he makes a modern mix of soulful pop/rock, blues, and ballads. When you listen to his music, it is just as catchy and melodic, but the lyrics are even more personal. Daniel alternates old and contemporary pop songs and jazz standards with film music, blues, and improvisation.
With his enthusiastic, professional, and extremely strong live band, singer and pianist Daniel Roos pay a dazzling musical tribute to Billy Joel and Elton John. In this particular show, he is NOT performing in front of an audience, but together with the audience. He will bring you an interactive piano show where all your favorite songs are played on the piano. From "Piano Man" to "My Life", "Your Song" to "Rocket Man" and also songs for the real enthusiasts, Daniel Roos, and his dedicated band will play all your treasured songs. Be sure to enjoy all your favorite ballads all in one evening played by Daniel Roos on his grand piano in the company of his fabulous, talented band.