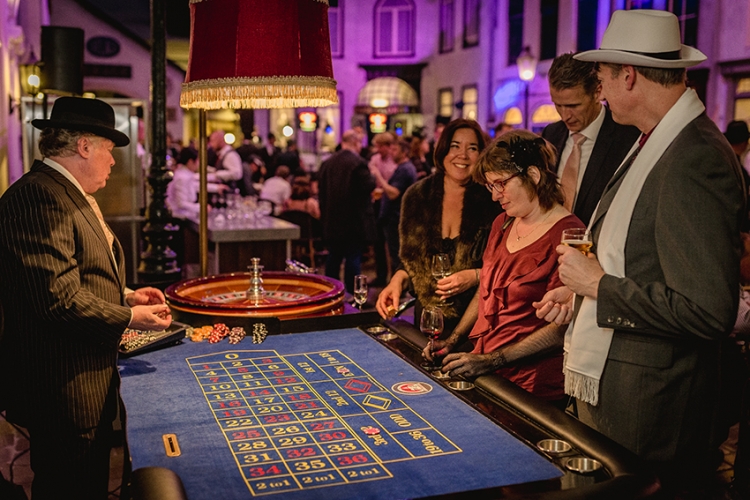 Croupier and black-jacktable

4 hrs

Interactive casino games
Transform your event or celebration into a thrilling casino extravaganza! Picture the exhilaration of a round of Blackjack, Poker, or Roulette – it's an unforgettable experience filled with excitement and entertainment. We craft an ambiance that exudes both coziness and sophistication, complete with impeccably dressed croupiers and exquisite gaming tables. With us, your guests will feel like they've stepped into a bona fide casino, ready for the adventure of a lifetime.
Imagine bonding with your colleagues as you test your luck, risking it all or hitting the jackpot. Even if you're new to the world of casino games, we provide the ideal opportunity for you to dive right in and discover the thrill.
And if your event has a specific theme, fear not! We've got you covered with themed attire, whether it's a Country, French, Mafia, or any other theme you desire. Plus, rest assured, we adhere to international gaming regulations and offer guidance to all players, ensuring a seamless and enjoyable experience for everyone. Get ready to roll the dice and savor the excitement!