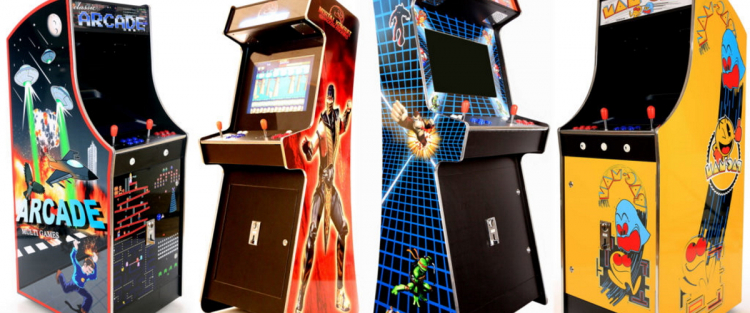 1 guide + arcade games

4 hrs

Old school arcade games!
Create your own arcade game hall at your event for a great experience at your own location! Dive back in time and enjoy games like Tetris, Pacman, Metal Slug, or Donkey Kong.
At our Arcade game center, you are ushered into an old-school game environment. As soon as you open the doors, you are received with beaming games, all at your disposal to guarantee you a fun day. One thing is certain, you will have a great experience here. Look forward to creating your own space with various game computers, air hockey, pinball machines, and of course the Arcade machines! Enjoy the thrill of challenging your colleagues and friends to a game, improving your high score, and watching others compete with each other. Fun, fun, and connection with each other are what you experience from this awesome activity.
In the Arcade hall, there are obviously a number of retro games that can be played, including; Pac-man, Streetfighter & Mortal Kombat among other amazing games. Interesting new game concepts have also been added, such as a convex air hockey table. This is indeed a great play paradise for young and old! And can be a perfect activity to indulge in while kicking off that smashing party or as an additional hype to that event/ festival. Arcades are a great addition to corporate parties and gaming events, but they attract attention at fairs and conferences. In addition to arcade machines, you can rent air hockey tables, racing simulators, and pinball machines.