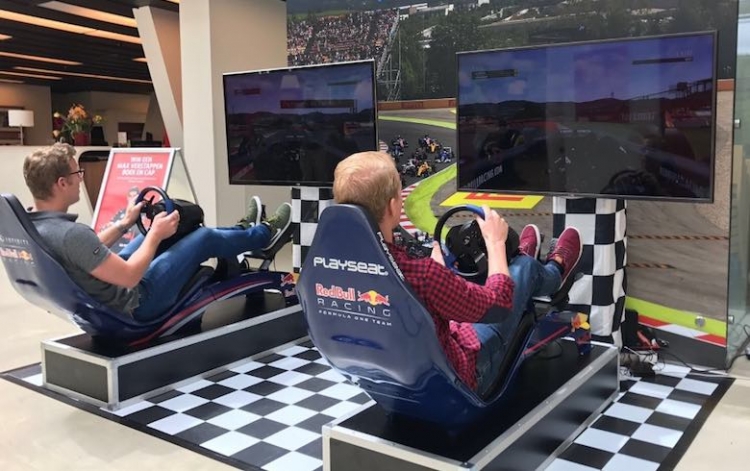 2 race simulator + guide

4 hours

Virtual reality Race simulator
Want a competitive twist to your event? No event is more competitive than the race simulator! The Race Simulator is an entertainment option that provides users with the experience of high-speed racing through an advanced virtual reality system. Participants get to sit in a realistic racing car cockpit and maneuver through different courses using the simulator's responsive controls. The simulator features a wide range of cars, tracks, and settings to choose from, giving users an immersive and adrenaline-fueled experience. Whether you're a seasoned pro or a first-time racer, the Race Simulator is a fantastic way to challenge your driving skills and have a thrilling time. During the races, there is a game supervisor who accurately tracks all lap times on the Leaderboard.
To make it even more realistic, it is also possible to combine a race simulator with Virtual Reality! With VR glasses on, it's like you've really taken a seat in the car.