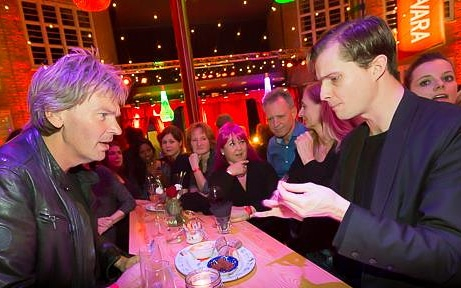 1 person: magician

2 hours

Interactive Entertainment
Meet the incredible magician, Andrew! His magical journey began in 2010 with a captivating appearance on the prime-time show 'Popstars', catching the attention of millions. Since then, he has become the European Champion of Magic, winning prestigious competitions and wowing audiences worldwide. With numerous TV successes and performances at renowned events like Glastonbury Festival, Andrew's talent knows no bounds. He has even had the honor of performing for The King and Queen of Holland!
An inventor and lecturer of magic, Andrew's creations like The Box of Fear & Ghost Touch are sold by magic shops globally. Having been in the magic scene for over two decades, Andrew's expertise spans stage and close-up magic. He's performed for VIPs, corporate clients, and on TV channels, leaving a trail of awe and wonder in his wake.
No matter the setting, Andrew adapts his illusions, comedy, and magic to enthrall audiences, ensuring an unforgettable experience every time. From stand-up comedy shows to stage illusions and table magic, Andrew's acts are custom-fit for any event, anywhere. Prepare to be amazed!